After buying a Saiga 12 and gathering a lot of parts I figured it was about time to start the conversion.
I usually keep a blog on AK builds so I thought I'd do the same here.
I wanted to keep this as simple as possible and keep it as original Russian as I could.
After looking around I really liked the 12-C with the AK100 style folding stock. So that's what I'm going for.
As I understand the 922 compliance parts count requirements I will need to replace 5 parts.
In this conversion I will replace the pistol grip (K-Var), the FCG (Dinzag Arms) and the gas piston (Tromix).
This is where I started: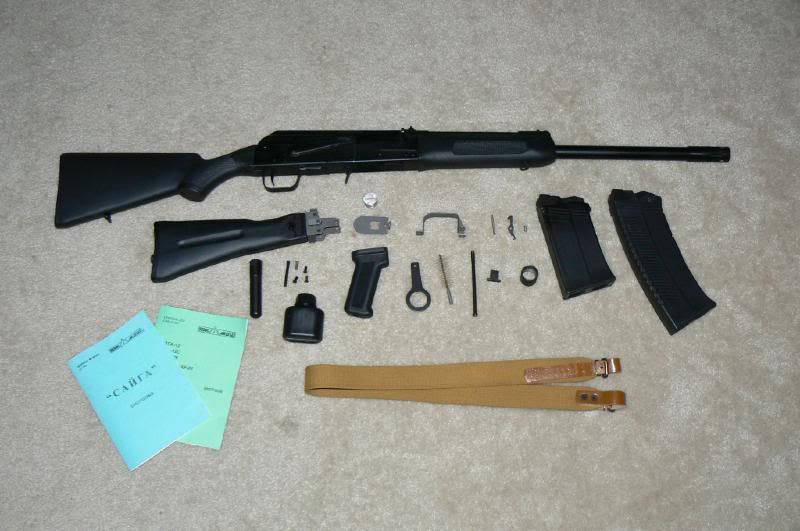 Stock IZ-109, Factory 5 Round, Factory 8 Round, Izhmash folding stock with Saiga 12 Trunnion 5.5mm pin, Izhmash Saiga 12 Latch, Russian Flash Hider, Tantal's AK74 Pistol Grip Plate, K-Var AK74 Trigger Guard Modified to remove extra holes, K-Var Pistol Grip, K-Var Pistol Grip Nut and Screw, Tromix Gas Piston, Russian Sling and accessories, etc.
Detail of AK-100 Folding Stock and Saiga 12 Trunnion
Detail of Factory Retaining Latch (I am missing the pin keeper but it should get here by the end of December)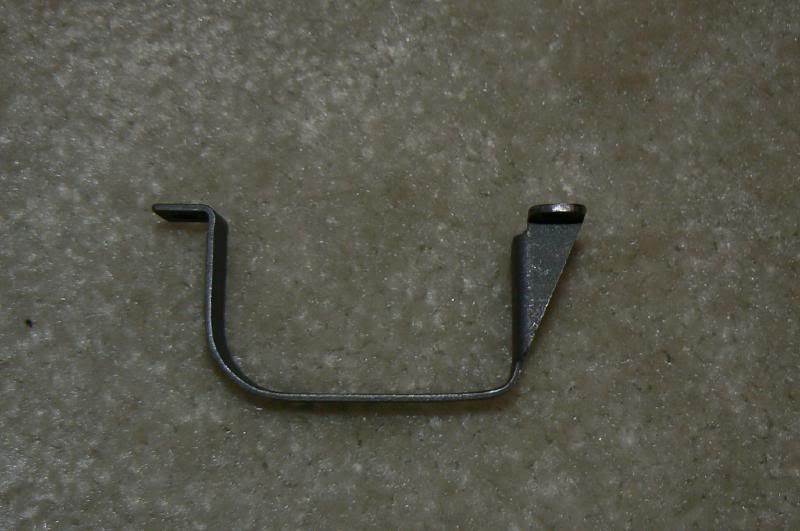 Detail of Trigger Guard Modification
Initial Field Stripping
Original FCG Removed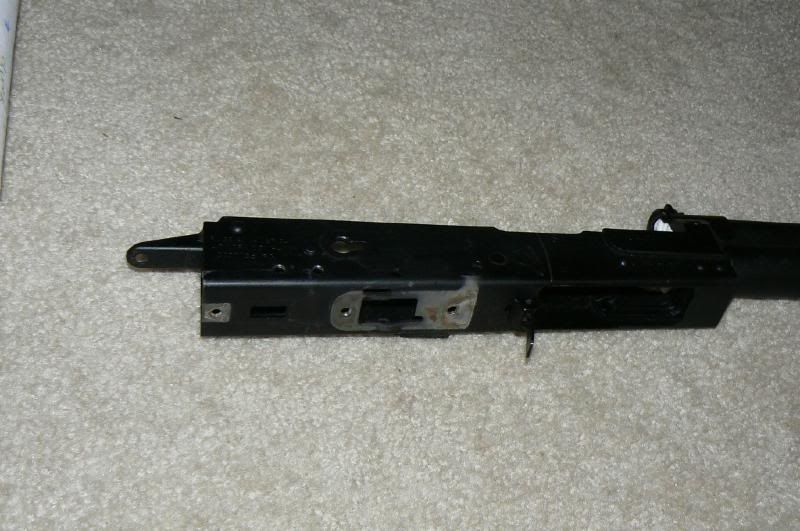 Bottom Plate and Lower Tang Removed
That's it for day one.