From another forum site I found out that Lowes has some hole plugs in 3/16" black configuration. Part number 139446 made by Hillman. $1.04 for package of 2. I know you can get them from other sorces, and vendors here, but if you need a couple to plug up a couple of holes, and wander by any Lowes, you might find them "convenient".
LOWES Black Hole Plugs
You can either search in Lowes with the above number of give them the model number of 881274, and should come out the same.
When I put them on my rifle, looks just like a rivet.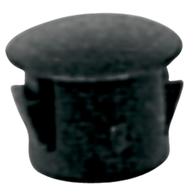 Just wanted to post this as.... For What It's Worth.
Edited by Darth AkSarBen, 18 August 2009 - 01:10 PM.