I finally got fed up with the current BHO that my S-12 is equipped with, the design just doesn't work well, so I set it up so that it can't get in the way and figured I'd just use the weapon sans BHO.
This weekend, after thinking about it, I decided to take the dremel to my safety lever to make a BHO that actually works. It actually isn't that hard to do with the safety lever on the weapon...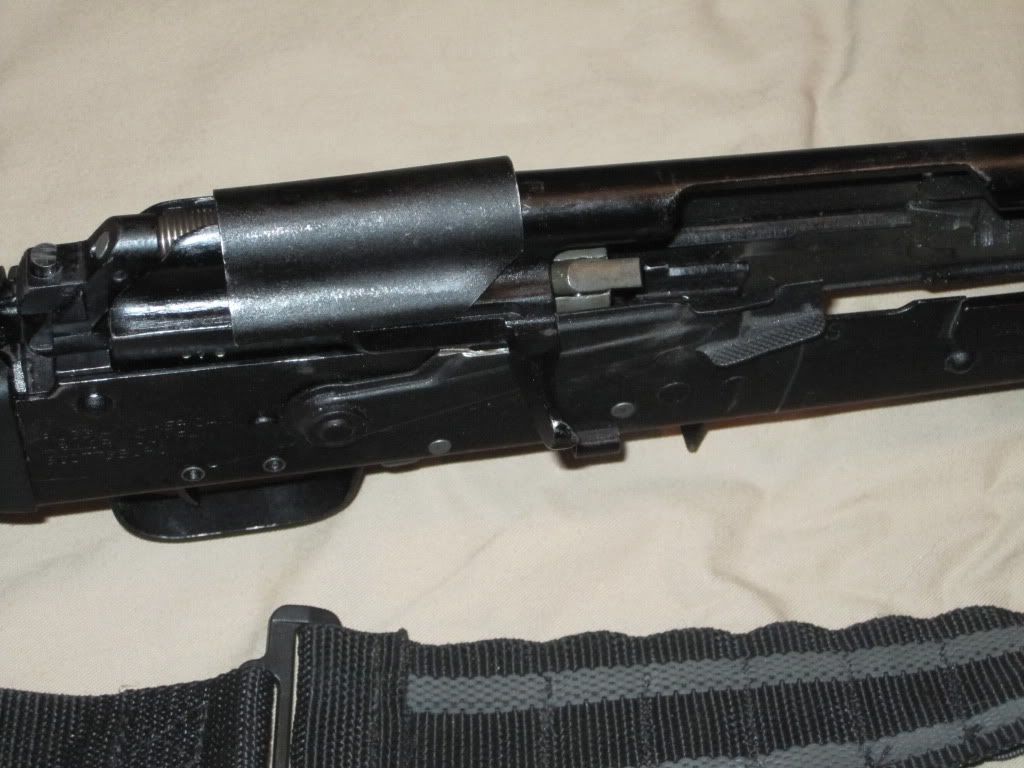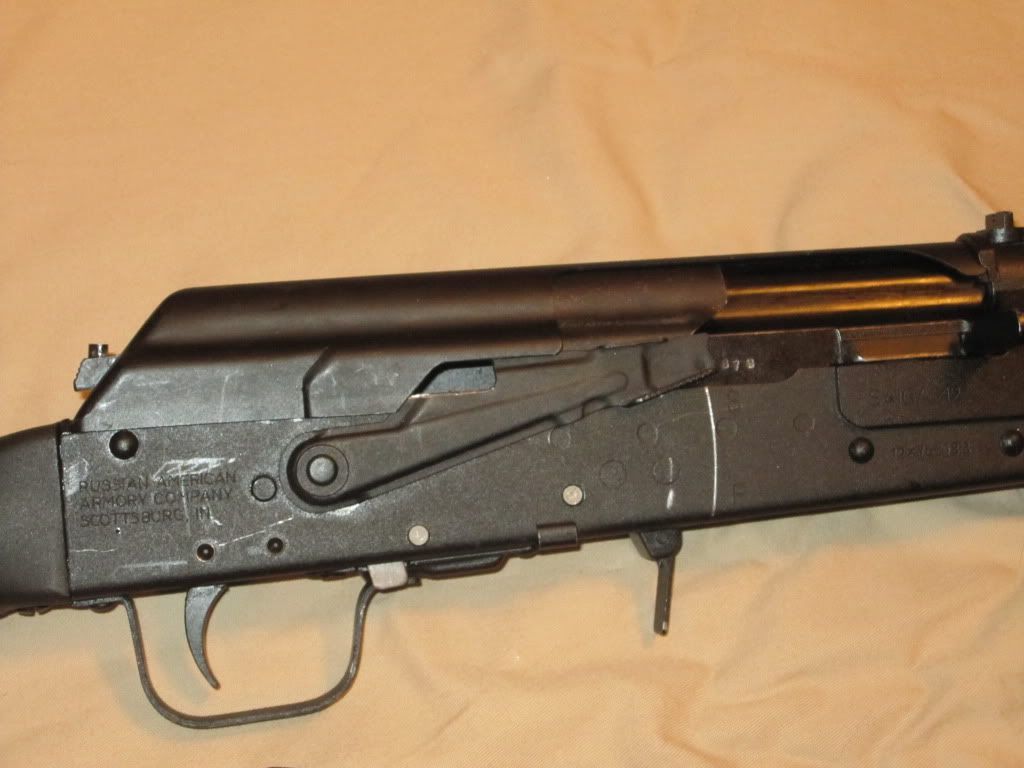 I took pics with the dust cover off just to show a little more detail, but as you can see in the following pics with the dust cover on, it works well and with the bolt closed and the safety on, there really isn't that large of a hole to allow debris to enter.