I picked up a 2pin Glock 19 for $100 today. In its previous life it doubled as a chew toy for a pitbull, it seemed "salvageable" so i offered the guy what i thought seemed fair.
Looking back on the situation i most likely could have offered 50 bucks and he would have taken it, but either way i am happy with what i got
I decided to chop it down so it would accept glock 26 mags. I like the small grip of the 26 for concealability, but also like the longer sight radius of the 19 for range use.
So i guess the best way to start off is to show some pictures of what i started with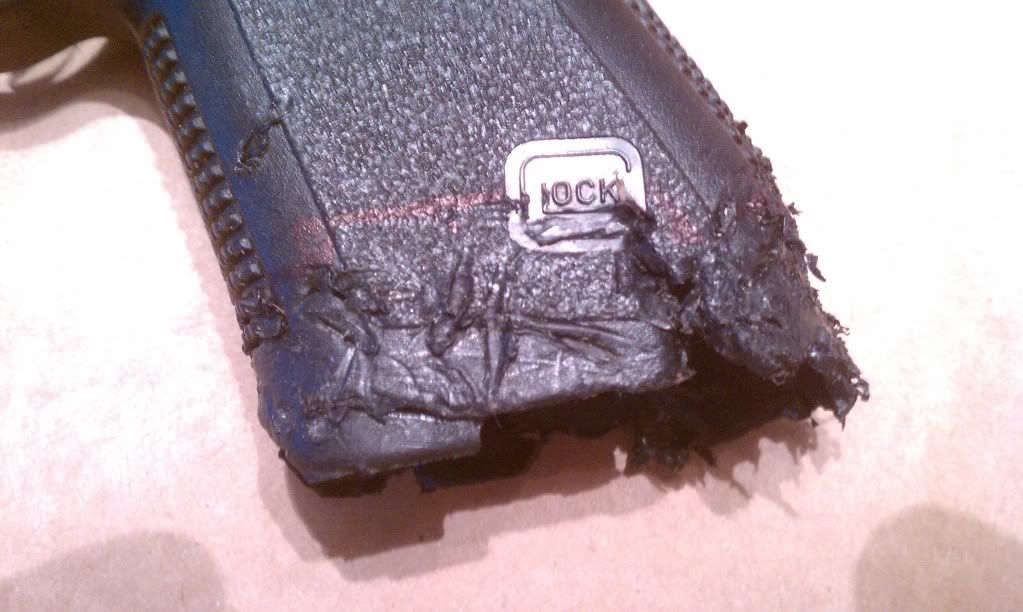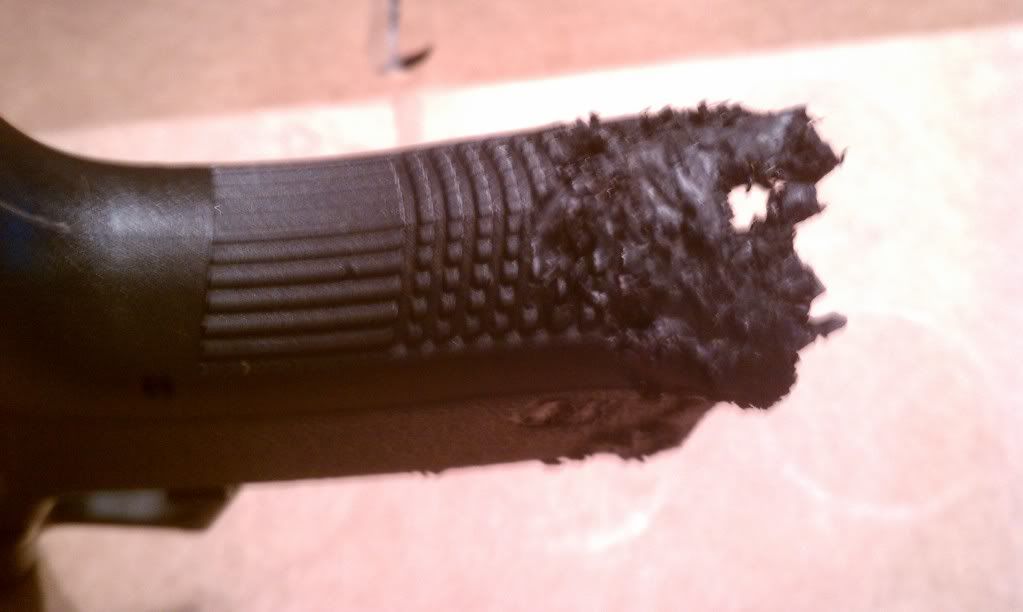 The chew marks went further up the grip then what i was planning to remove, but the majority of the damage was removed using a dremel tool. The parts that weren't removed were then sanded down to remove any sharp edges.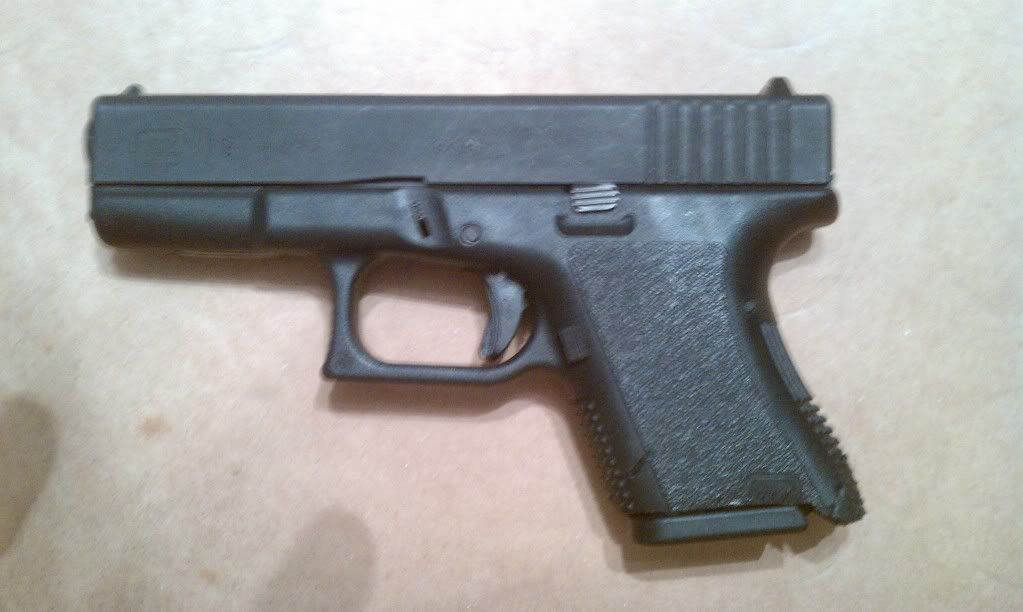 After the Chewed portion was removed, i noticed that the magazines would not easily slide in and out. I decided to make some soup......Glock soup
With the water close boiling, i found a piece of thick plastic that fit very snugly into the magwell of the glock.... In she goes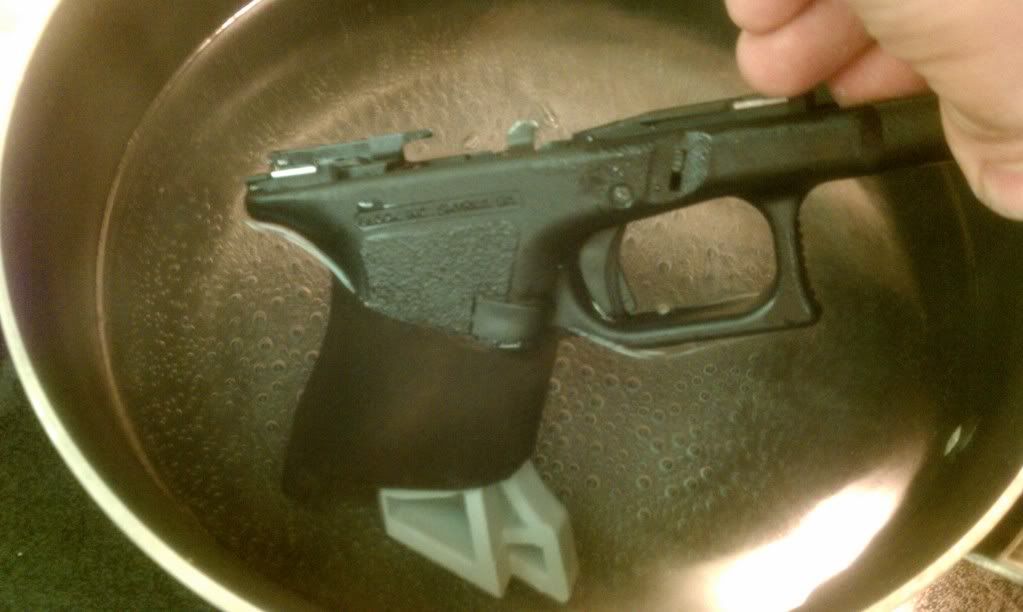 After about 30seconds of near boiling water the polymer softened up and took back shape to its original form, i then ran her under some cold water to harden back up.
The factory mags now work great and i couldnt be happier with my $100 dollar investment.
I had a spare hogue grip laying around so i slid it on to hide the little bit of damage that was still present, and decided to toss on a finger extension base plate for the time being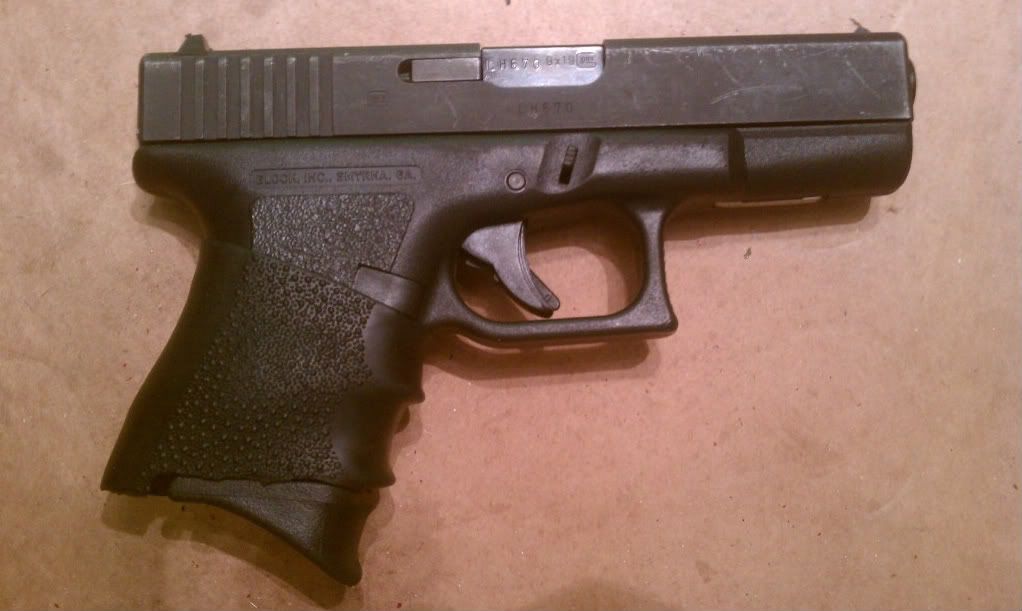 I also threw on a spare set of factory sights that i had lying around since the originals were yellow and a little beat up..
I cant decide on what i want to do with this franken glock, i may sell it, i may carry it, or i may just shoot the sh!t out of it and see how much more it can take