I personally found the Saiga 22" 308 to be a really cool platform to make a rifle that fits somewhere between a PSL and SVD. The rifle has SVD Dragunov handguards. I made an adapter kit to fit the SVD handguards onto the S308.


The entire build can be viewed here:
http://thedsmlab.com...oject_main.html
Here is what I came up with: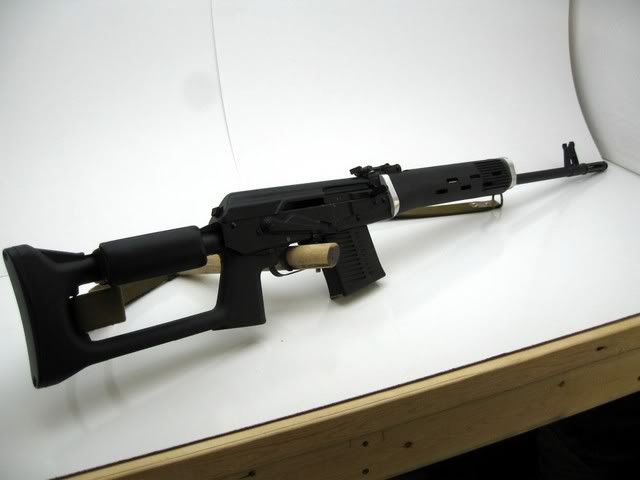 Edited by bh_4000, 18 March 2011 - 09:21 AM.