I recently acquired the very modern 1P78 Kashtan optic calibrated for 5.45x39. I thought I'd put my thoughts down and at the same time add a little about the different 5.45 optic's on the market. It shouldn't really be a surprise if you're into AK's but the Russians have made newer designs than the older PSO/POSP series optics that we are familiar with. They have built a few dedicated 5.45 designs which have modern features and interesting concepts. Being a 5.45 buff I've picked up a few of these optics and figured I'd put out some observations and theories along with some hands on experiences.
First off a little background on what is available in 5.45 calibration and a little about what they are designed for, at least as I understand it. There are 4 5.45x39 optics that I know of: PO 3.5x21P, Zeiss ZFK, 1P29 and now the 1P78 Kashtan. The Zeiss is the oldest of them being a cold war optic with a PSO body style and chin weld. Don't let the age and appearance fool you though, it's a tight little optic with amazing glass quality. The 1P29 is a Soviet copy of the British Trilux/SUIT optic with the inverted reticule and all, also relatively older but with some modern design built in. PO 3.5x21P is a wide angle, huge FOV optic that I believe was intended to try and capture military sales but so far hasn't. I don't count it as civilian quality like the POSP but it's not been accepted by the military on a large scale as I know it. Lastly the new 1P78 Kashtan has arrived, it is current military issue and has been accepted for service from what I know.
According to the documentation I've seen for the modern 5.45 optics they are designed for rapid target acquisition and first round hits out to 400m, which seems to be the distance the Russians are optimizing these scopes for and probably employment of the AK74M too. I first heard of this number with the PK-AS red dot and it has come up a few times with optics like 1P29 and 1P78 also, as far as I can see the Russians feel this is a practical engagement distance for the AK74M, and my own experience lines up with this.
From my understanding the basic concept is to zero the optic at 100m but have point of impact somewhat higher than point of aim, this creates a 400m zero by placing the reticule center mass on the target. At closer ranges the round will hit in the head/upper torso region while at longer ranges the same center mass point of aim will get hits at the expected point of aim. What this means in the field is a point and shoot, always COM point of aim that's good from close to long range. All the 74M rifleman needs to do is line up and shoot without having to get into detail on range finding etc. Seems like this is the same concept as using a red dot vs irons, or why ACOG's are so popular on AR's. I need to check numbers in the manuals I have but it looks like the magic difference in POI vs POA at 100m is about 22-25cm. Anyone with specific details feel free to correct me, I haven't checked the math in detail.
After experimenting with this type of zero out to 300 yards on a few 5.45 optics I have to say for field conditions it works really well, just as intended. It's not so hot when you're trying to impress your friends shooting clays off the backstop at 100 yards due to the difference in POI vs POA, but for snap shooting on larger targets it's been working great. Basically it's the same concept as zeroing at 100m with irons and then switching to battlesight and leaving it alone. With both irons and these scopes effectively you point and shoot for most ranges and can reasonably expect hits somewhere on the target. Pretty much the same as I was trained in the Army back in the day, use a little hold over or under but don't change anything mechanical, just shoot when you see the target.
Another difference between modern optics like 1P29, PO 3.5 and Kashtan vs the older PSO series is that part of the fast acquisition concept is based on the reticule itself and the fact that you don't fool with the turrets for long range shooting. If zeroed properly you use the same chevron all the way out to 400m, then depending on the optic you may have additional chevrons for 500-700m for example, or in the case of the 1P29 a simple cam for the longer shots. For these modern scopes it's the reticule that does the work which lends itself to quicker shooting. While PSO's have additional chevrons for quick long range shooting, the Kashtan and PO3.5 have dispensed with the turret being used for the BDC correction.
Impressions of the Kashtan itself
FOV is really nice, pretty similar to the PO 3.5x21P and much better than 1P29 or the ZFK. At 2.8x it ends up being a really usable magnification that in some ways does seem more like a red dot than a magnified scope. Both eyes open shooting is possible but not quite as easy as PK-AS or Rakurz because of the eye cup and while it does have eye relief it's easily taken care of with the rubber eyepiece (a common feature on Soviet/Russian scopes and works really well). The optic has an orange/yellow coating designed to reduce eye strain and enhance clarity (thanks to Doug Ford/Tantal for the clarification on that).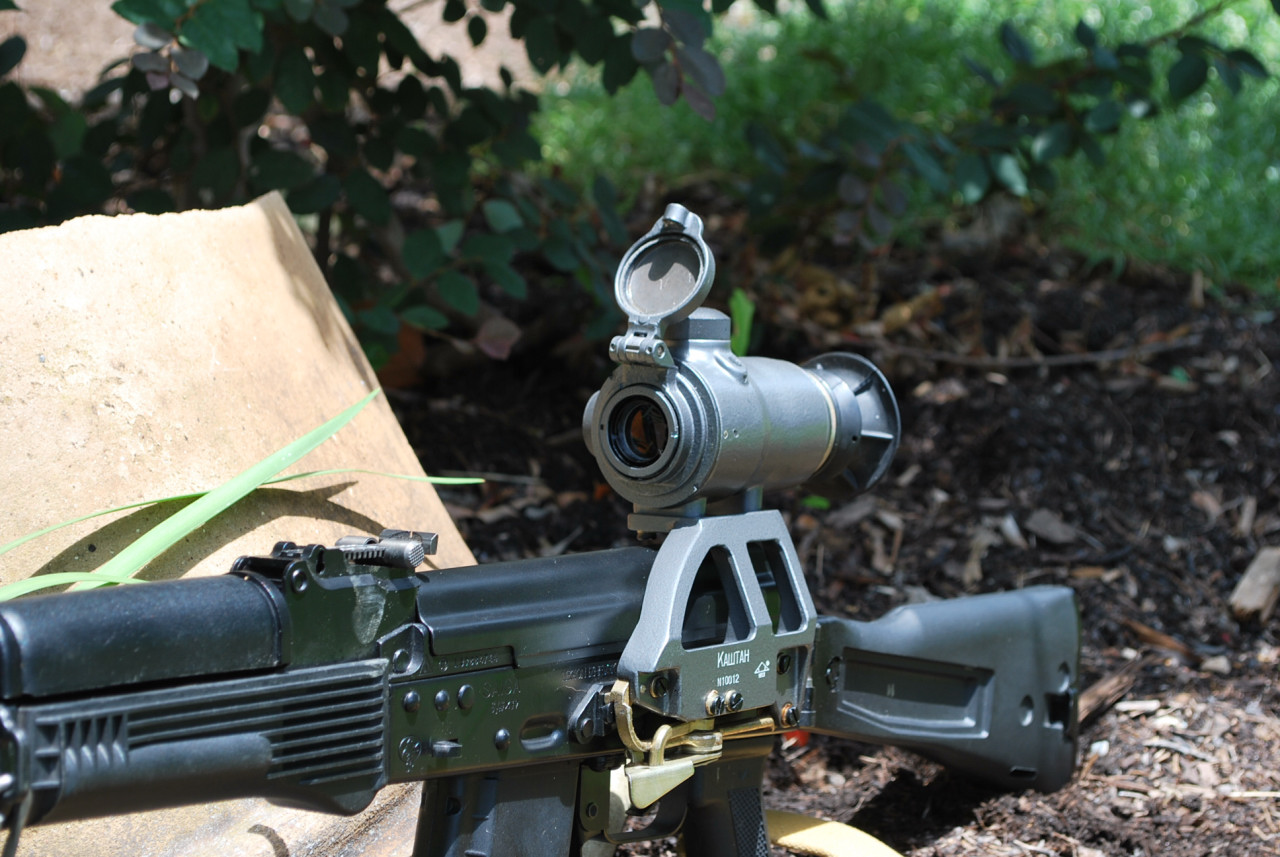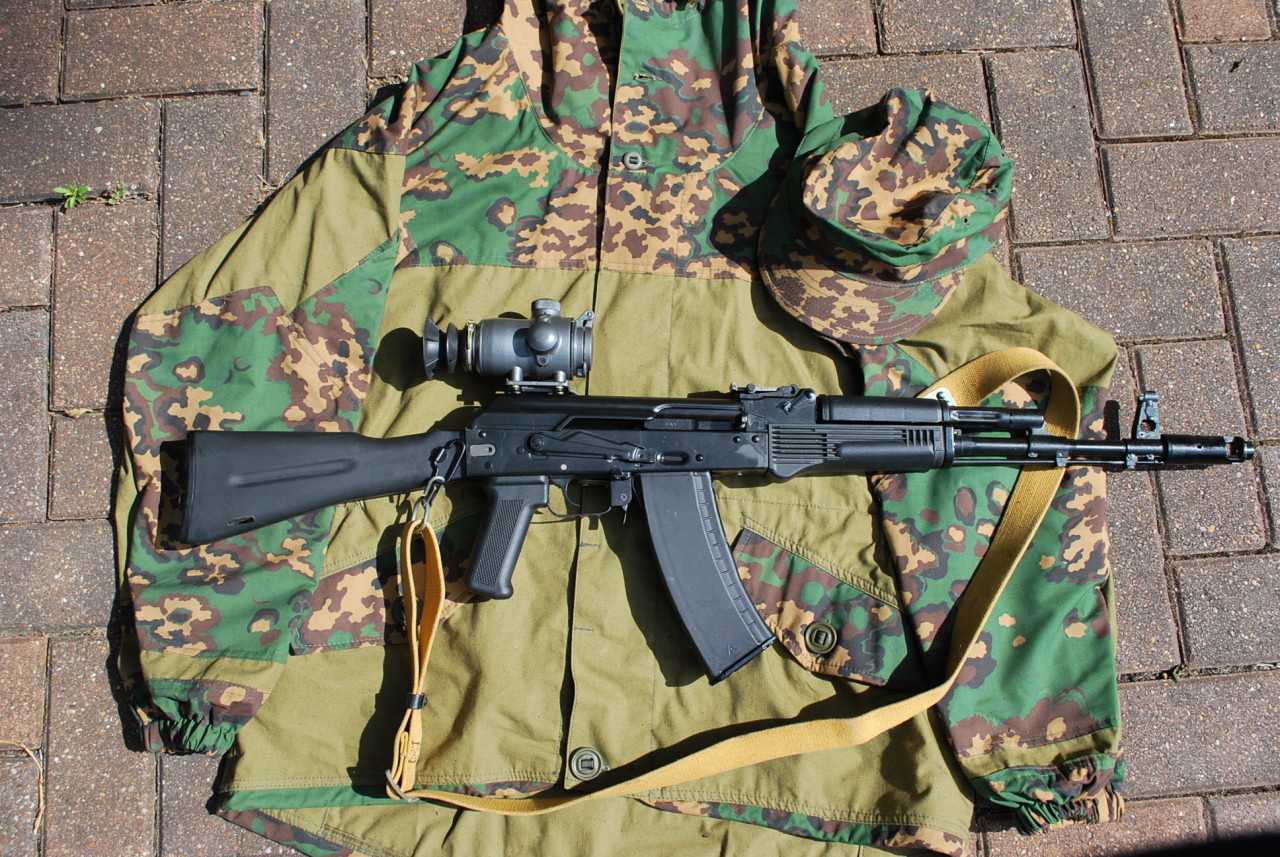 The Kashtan is tritium illuminated meaning no batteries and no circuitry to break, it's always on and the operator has to do nothing to get the illumination to work. The reticule is black during the day but When light levels drop low enough you can immediately see the illumination. This is a feature I am really enjoying on modern Russian optics like Kashtan, 1P76 Rakurz and the 1P29/UPO-1, it's smart and very simple. No more complaints about battery life on combloc optics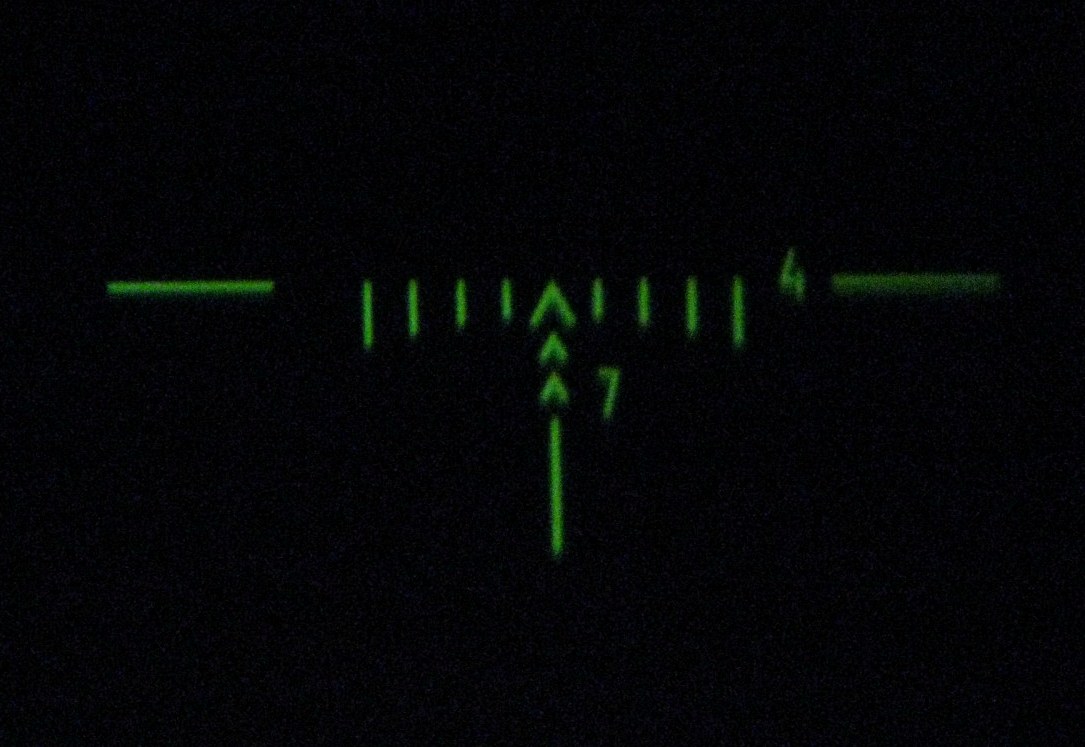 1P78 is centered over the bore and has a good height, it's about the same as an ACOG over a flat top AR or pretty darn close. Speaking of the famous 'unusually high' height of Russian optics I really don't think these optics are universally designed that way as it's usually assumed - some are and some aren't. In any case Kashtan is definitely one of the lower ones out there and is really comfortable. The 1P78 has an adjustable lense cap that rotates freely and has a semi spring loaded detent that keeps it from flopping around. Adjusting the base for a tight fit is like any AK mount optic and takes just a minute to get right. It does block the irons when mounted but not a big deal if you have your tension set properly on the clamp, side rail mounts are designed to come off in a hurry as long as it's not crazy tight.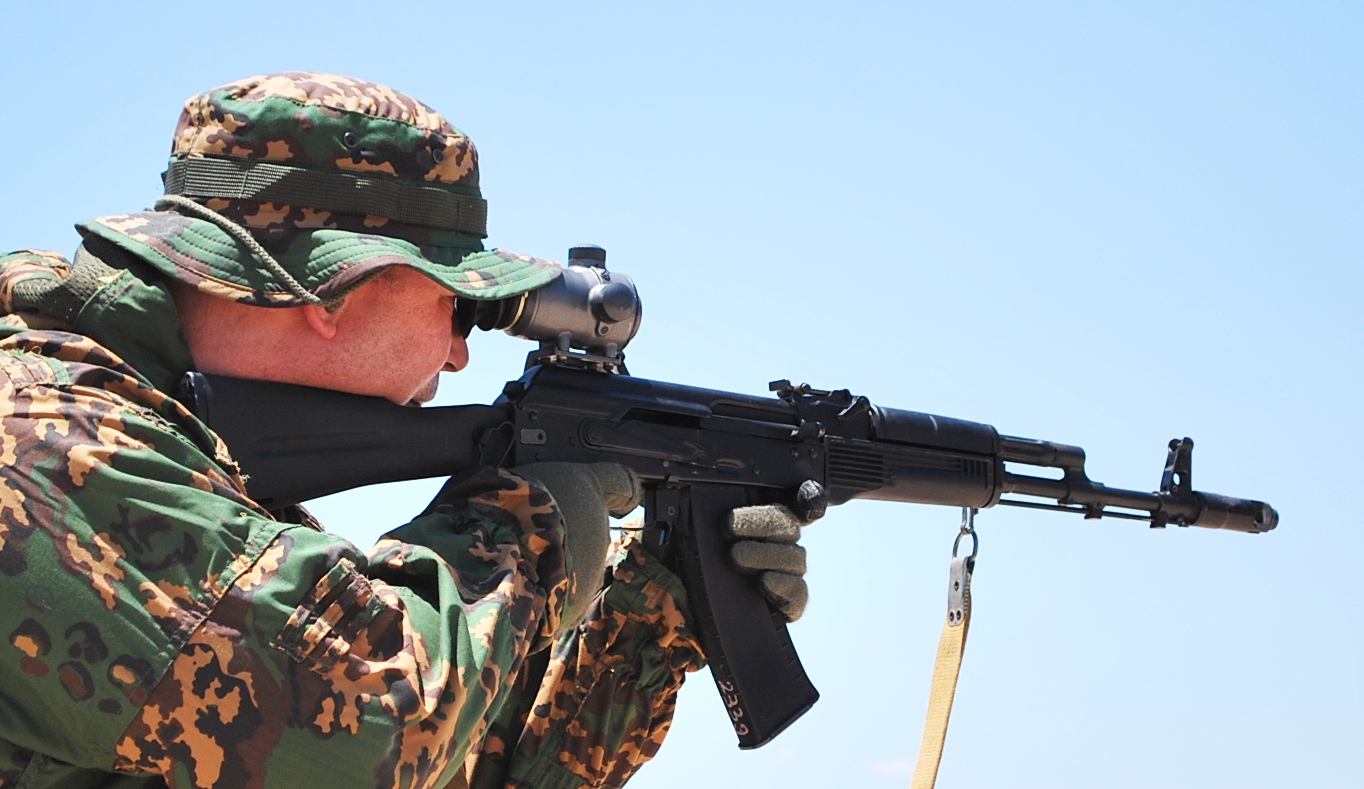 Similarities and differences with other 5.45 optics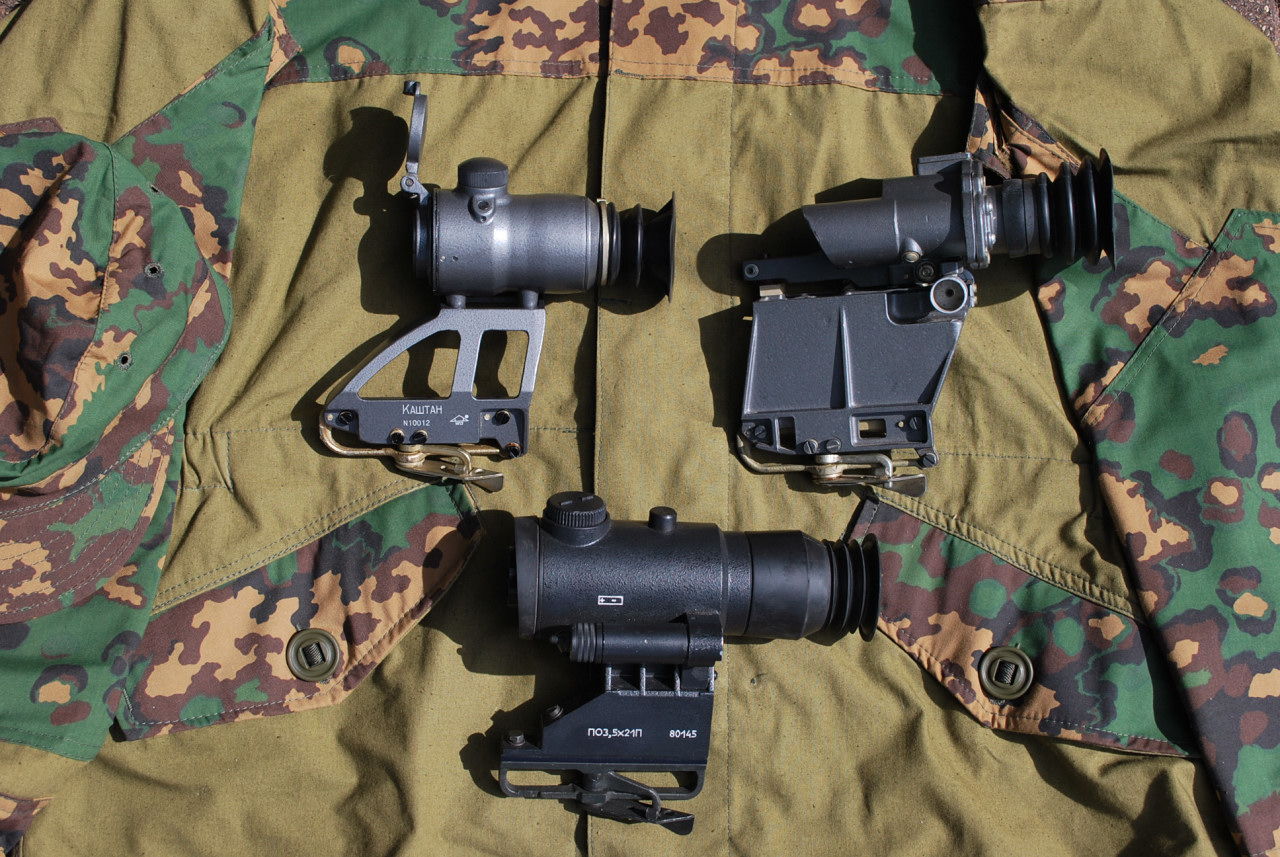 FOV is similar to PO 3.5x21P (PO is 3.5x, Kashtan is 2.8x with the overall view at distance pretty wide for both) but Kashtan is much lighter in weight than the PO 3.5. (1.5 Lbs vs 2.25 Lbs) Tritium illumination instead of batteries on the PO...I'm really happy with this feature in particular. The Zeiss has really nice optical quality of course but for some people the reticule is a tad busy plus it's a PSO side rail design (eye relief and chin weld) which turns some people off. I love the Zeiss and can't wait to add one to the collection but they aren't for everyone in my experience.
While I love the 1P29 design, most people that have used mine to shoot have said that it isn't that much fun. The concept is pretty alien to a lot of people but it's actually ingenious if you know how it works. Basically by inverting the reticule the target does not get obscured by it during automatic fire or long range that typically requires more and more hold over. I love it, but many people don't for one reason or another. OTOH Kashtan is much more familiar for most people and so far everyone I know that has shot with it has really liked it. The reticule is clean and simple, again it's a very point and shoot optic and it works really well at longer ranges.
If you look at the pic of the day light reticule earlier in the thread you can see a small triangle hanging next to the large steel target. I'd say it's 6-8" on a side. Over the weekend at 300 yards I was hitting that target about 85% of the time with the Kashtan /SGL31 /7N6 combo. Not really that hard to do actually and quite a bit of fun.
1P29
4x magnification, tritium illumination. Civilian model is UPO-1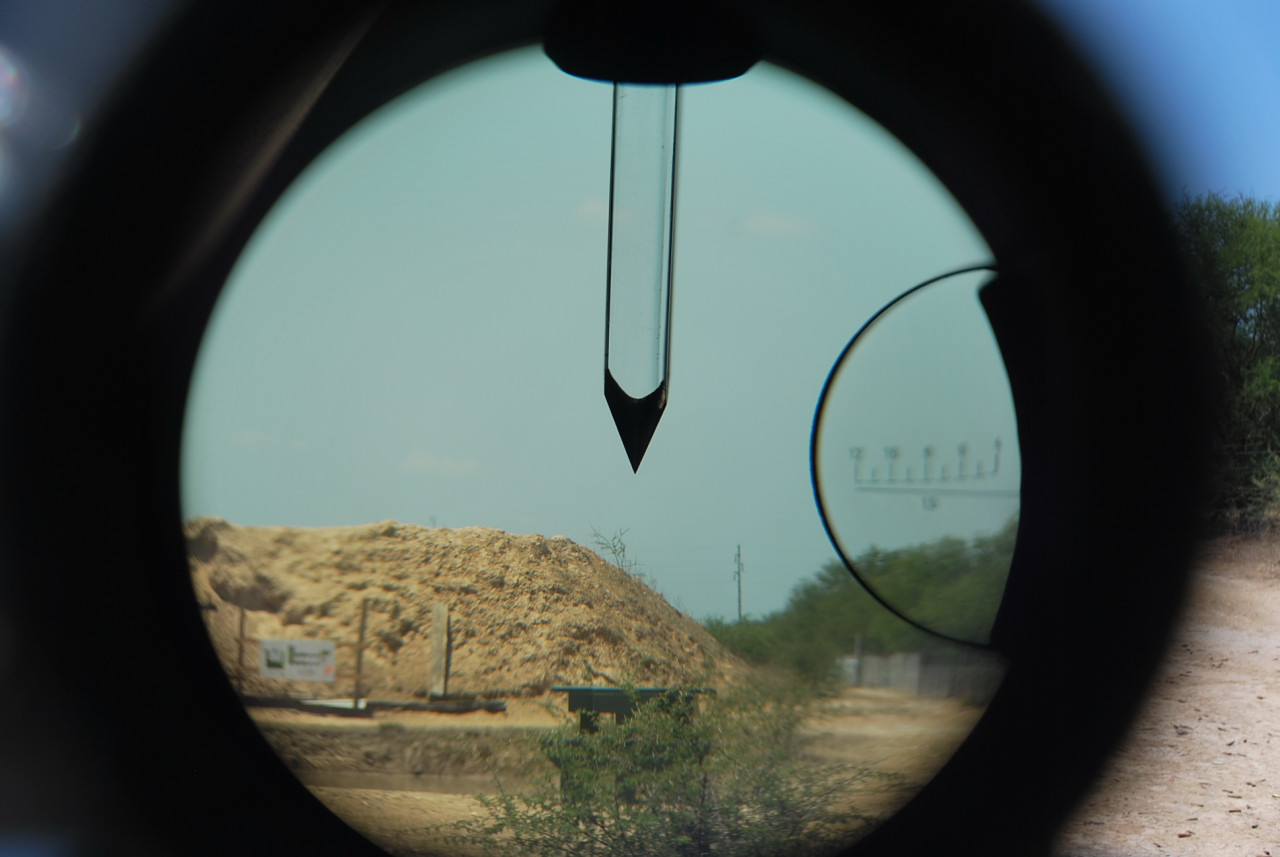 PO 3.5x21P
3.5x magnification, CR123 battery illuminated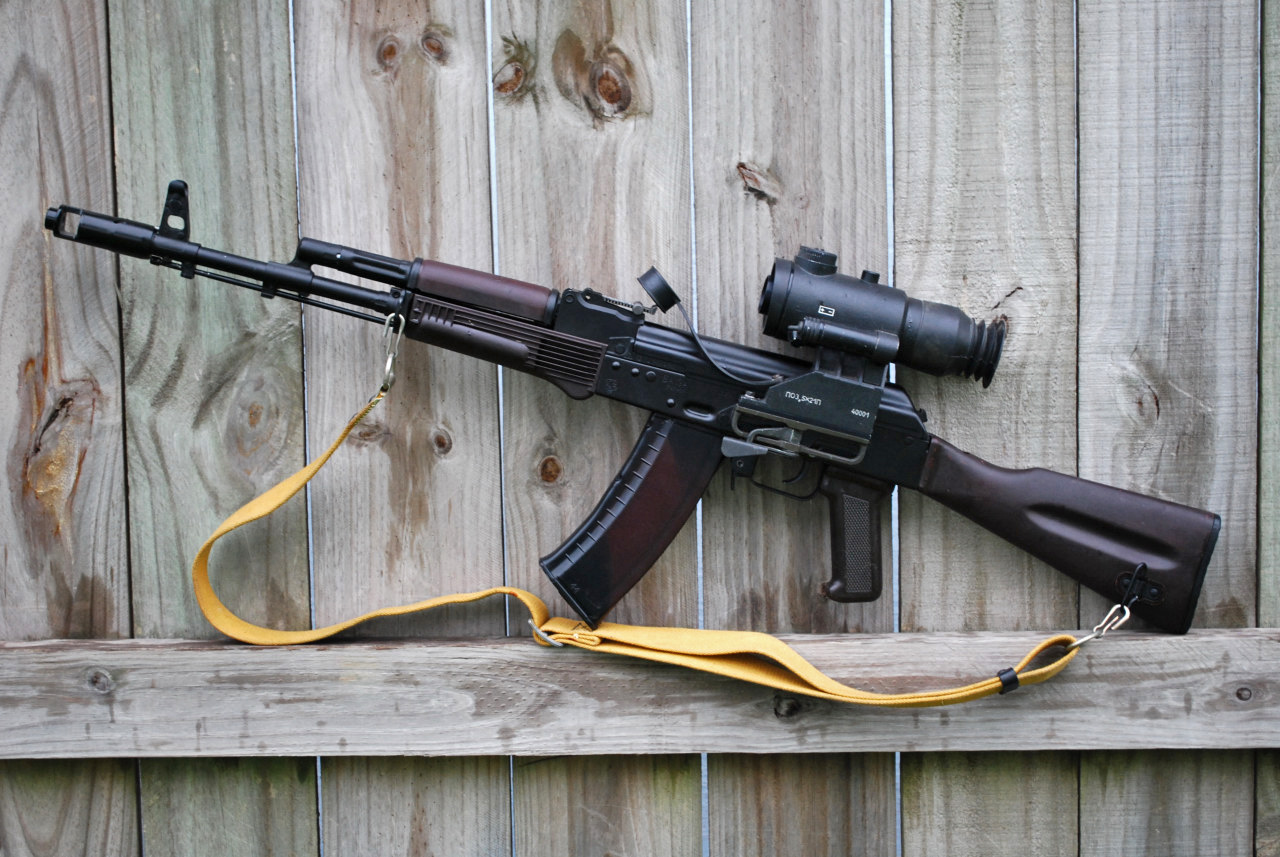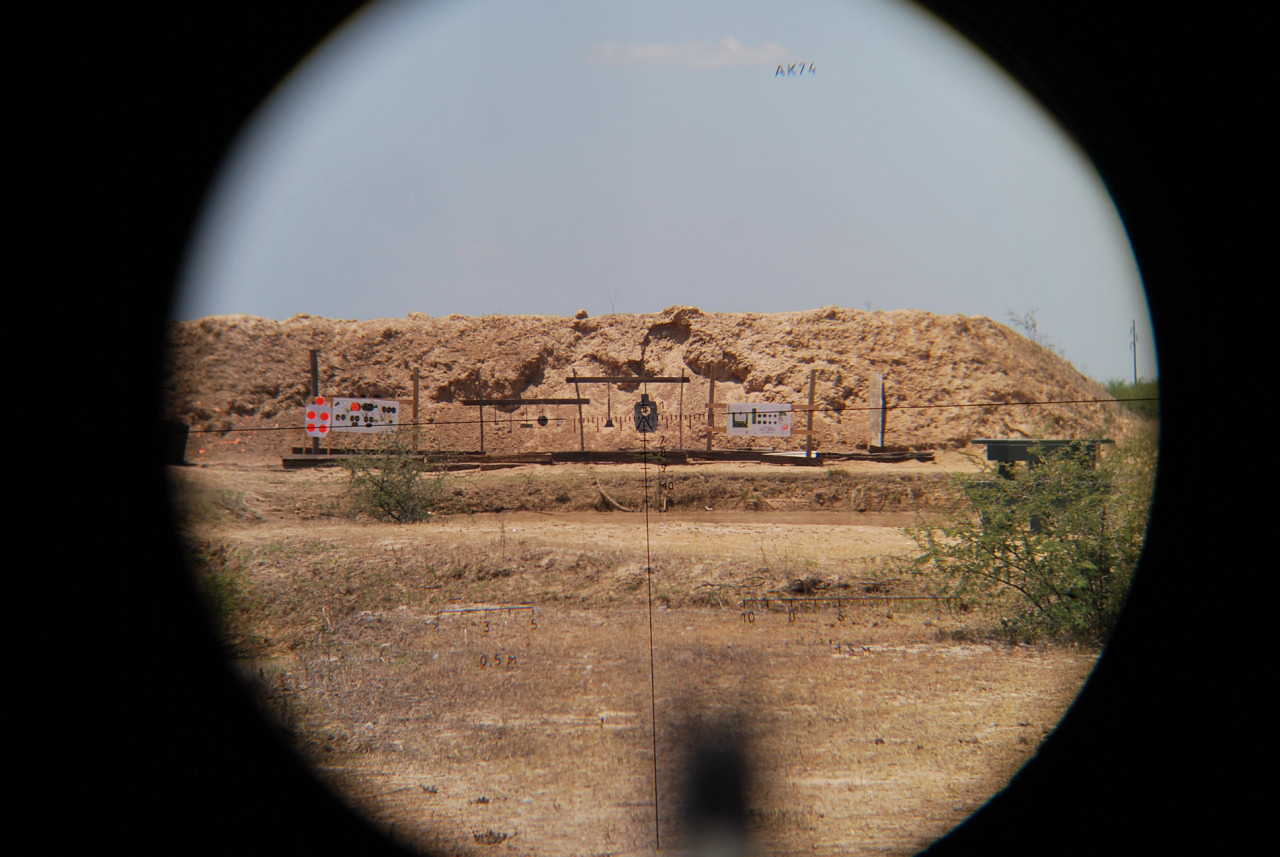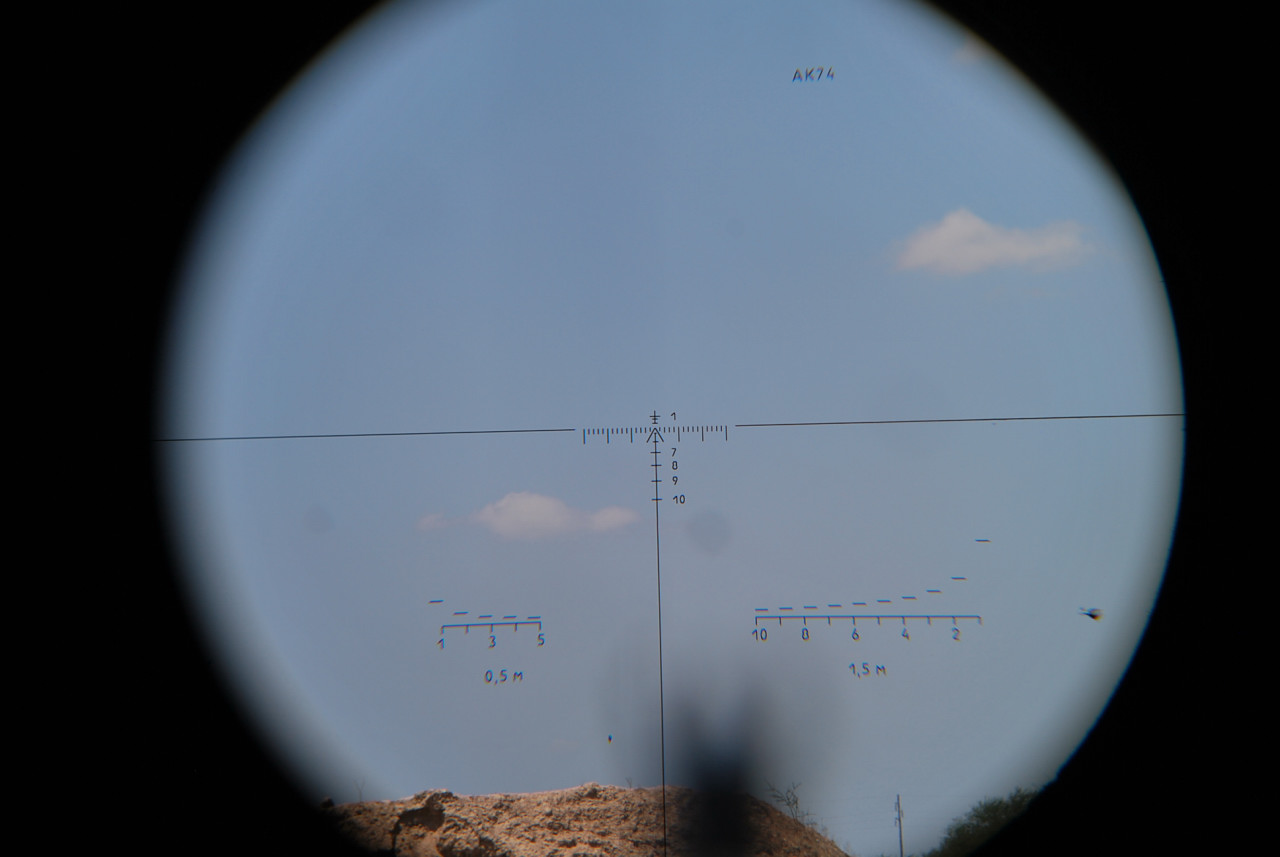 Zeiss ZFK
4x magnification, non illuminated
Borrowed this from our member Hedonist
In conclusion I think the 1P78 is a rugged and simple optic. There's a lot of engineering in the design that has made it a pretty easy to scope and it's naturally right at home on an SGL31 type rifle, but should work fine on any 16" barrel 5.45 rifle with a side rail. Should work on the AK105 style as well but you'll probably have to learn some hold over for the second and 3rd chevron.
Also: I've worked all this out by comparing optics and reading the manuals for them but I'm not 100% on all the details just yet, I've still got some more investigation to do. My intent is to share how I think these all work rather than claiming this is written in stone, so again if anyone knows more about specifics I really welcome the education. I'm always up for learning.
Z
Edited by TX-Zen, 19 June 2011 - 07:34 PM.