I picked up my Saiga 12 from TAC47 3 weeks or so ago. The shotgun was a different animal to say the least compared it's unconverted form. The shotgun had their conversion package done along with an ACE folder installed and a hogue pistol grip. The bolt group was polished and they reworked the gas system as needed. The whole gun was then refinished in a nice teflon flat black type finish. I am very happy with the work that was done to my shotgun. They made it into a real fighting gun, here are a few pics. I will follow up with a range report tomorrow now that I finally have some time off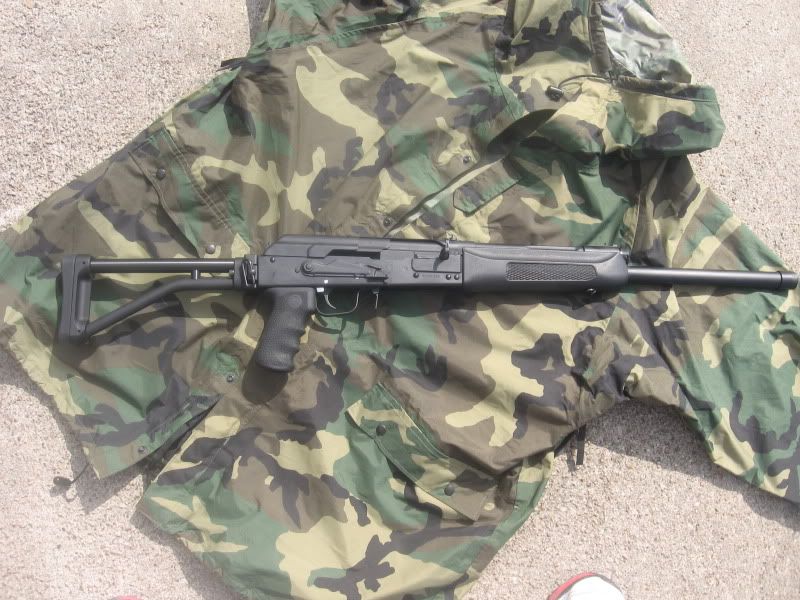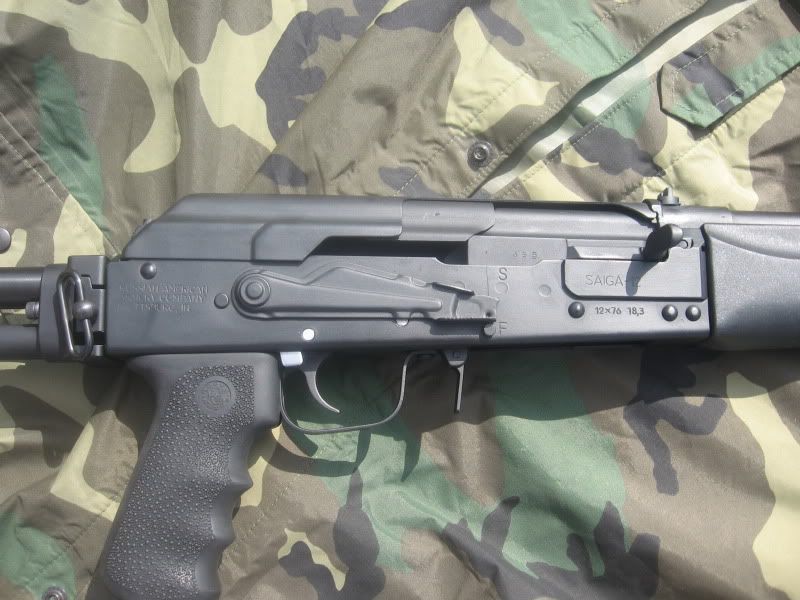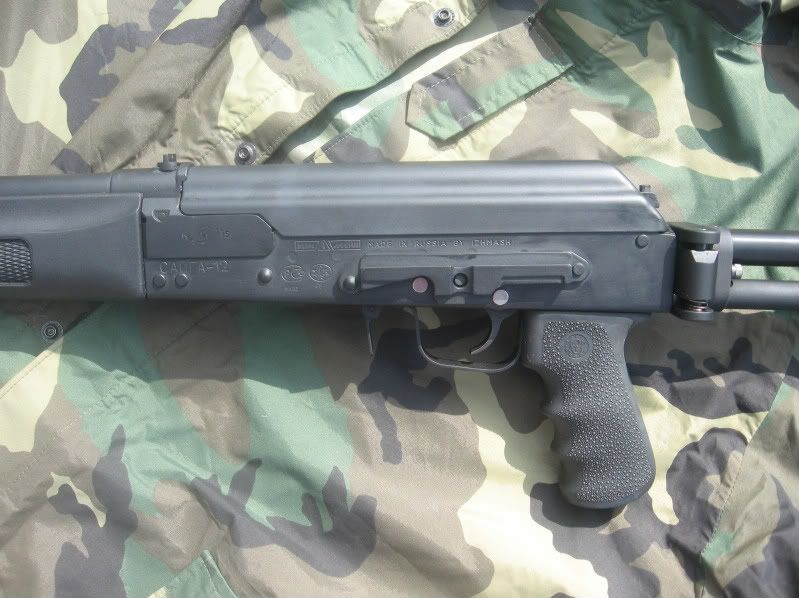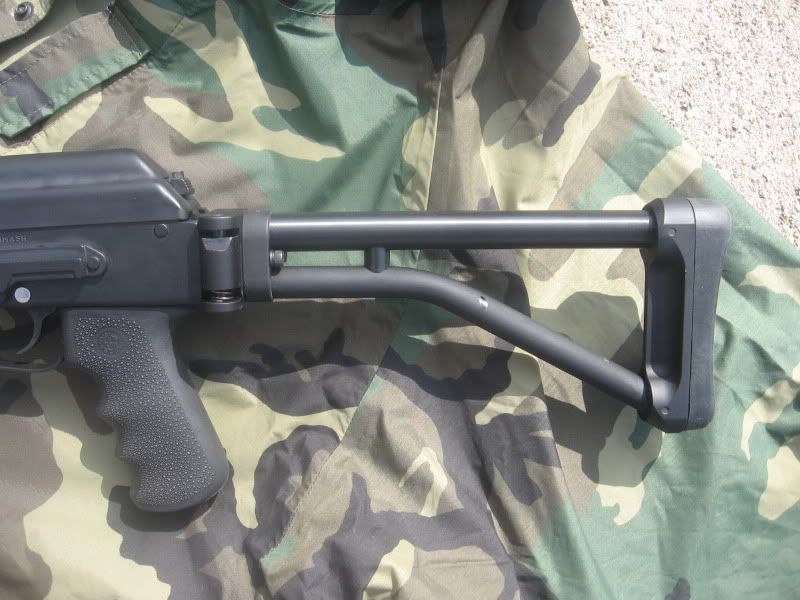 Update: range report, I went to the range today with 50 rounds of federal bulk pack and some buckshot. I ran the buckshot first and it cycled and fed at 100% on the most restricted gas setting. I then fired the 50 rounds of Federal most on setting three or the largest gas flow setting. The field loads also worked 100%. I then set the gas regulator to the most restricted setting and it still cycled the field loads ejecting them to about 6 feet at 2 o'clock in a neat little pile. The only issue was that the gas plug would not engage the detent on the intermediate gas setting that I could see. It might be due to operator error
I also need a longer ACE butt pad as my face [nose] was lightly hitting the folder mechanism sometimes. I just need a little more length on the stock. I trust my Saiga 12 to work now, I did not have that trust in it before,
Thanks again TAC47........................
Edited by Street Judge, 02 November 2011 - 03:57 PM.