Here are photos of my S308 barrel threading to M17x1 adventure! I started by removing SGM bolt on break (which I'm selling in the classifieds) to expose the front sight block.
I then knocked out the pins and used my makeshift aluminum punch (.410 snap cap) to knock the front sight off the barrel.
I then bored out the back of the front sight by .04" by going around with a dremel grinding stone. I know it's not precision work, but it's just the front sight and it's an AK. In hindsight, I would have sent it to Dinzag to have it done because of the fast turnaround time and the hardware he includes (3mm drill bit and pins). Oh well - DIY is more fun
Measuring inside of front sight. The step in the bbl was .687". When I tapped sight back on, it fit nice and snug.
I then reamed sight holes to 1/8" using a cobalt bit. I used 1/8" roll pins from Brownells which fit in just right (went in easy with 4oz hammer). I then ground down excess.
Now it's off to threading with tools from Dinzag! Starting the threading with the thread alignment tool (TAT) installed and using CLP as cutting fluid, which worked pretty well. Remember to go slow and turn the die stock ~1/8th of a turn at most (when you start feeling resistance), then back off to break the chips - re-apply cutting oil - repeat.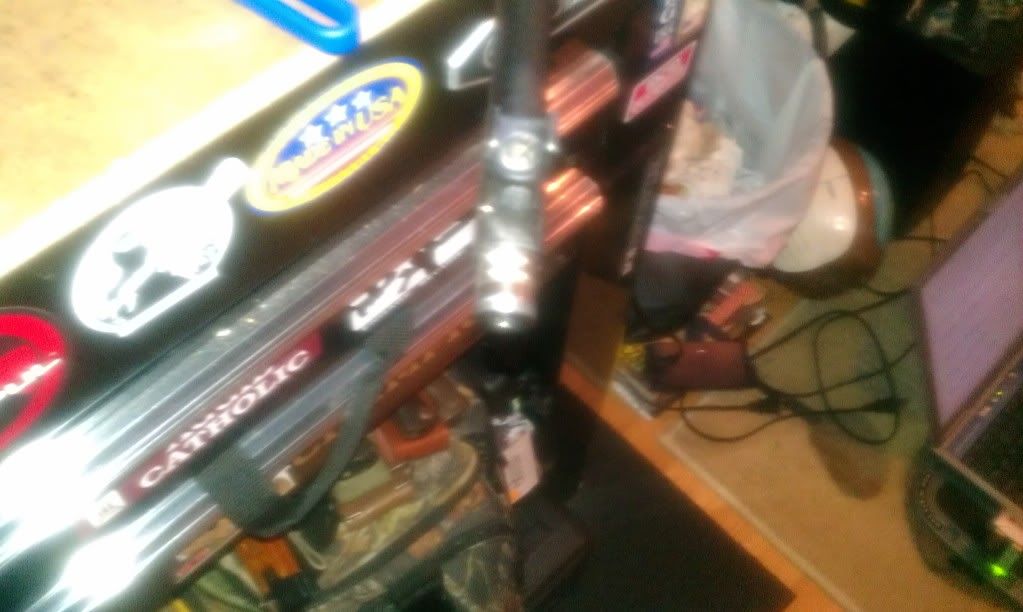 After you get ~4 good threads, it's time to remove the TAT (per instructions from Dinzag) then continue as before. Remember to thread the die caarefully over the threads you just cut. Keep going until the die is ~1/16" from the sight base. Don't go any further because you can booger up all the threads you just cut (sorry for the blurriness in the photos).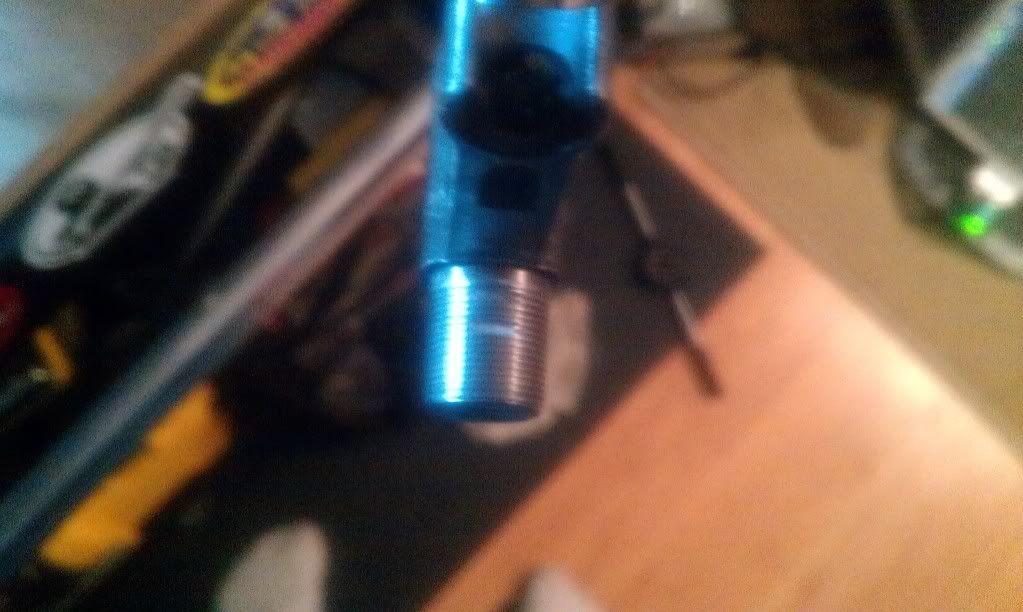 Then clean off any chips and go over it again with the die to make sure the threads are clean. Do a test fit with your muzzle device. If it is too tight, then you will need to cut deeper threads. Tighten the screw on the die 1/2 turn, then repeat above procedure with oil and breaking off chips as you go. Test fit again, if device is still not screwing on smoothly - repeat! I had to do this twice for my 74 break. Finished product at the range. I reamed out a YHM AR10 crush washer to 17mm using a cone grinding bit. I also used red loctite for extra security.
Sighting in Tru glo 4x scope using Tula 150 grain FMJ ammo at 100 yards. Took almost a full 20 rd mag to get centered. I would like to run some high quality brass through her to see what she's really capable of.
Overall, I am happy with my conversion and always find it rewarding working on my own weapons. The 74 break does tame recoil nicely, but there is still a nice fireball. The SGM break did tame both the recoil and the muzzle flash, but it made the weapon too front heavy for my taste.
Edited by saiga545, 09 March 2012 - 04:15 AM.