Well, it started with the Benelli/ Beretta Hybrid. I picked up a Saiga stock from Floyd9. Didn't by any means gonna fit that project so... I had a stock.... Gotta buy a gun.
So a Mossberg/AK was born;
It started as a Mossberg 500 Persuader in 12 Ga. I fitted a Saiga Skeleton stock to it;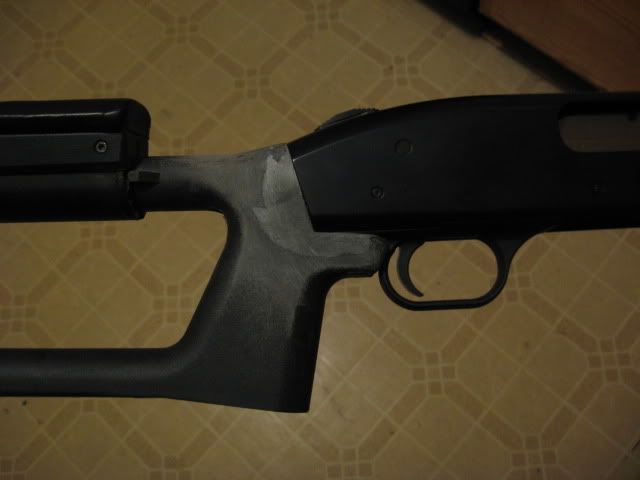 Next was the Tapco Galil Handguard. I ran it through the table saw to trim the sides down for clearance issues. Fitting that turned into a project to it's own, but I engineered my way to success. LOL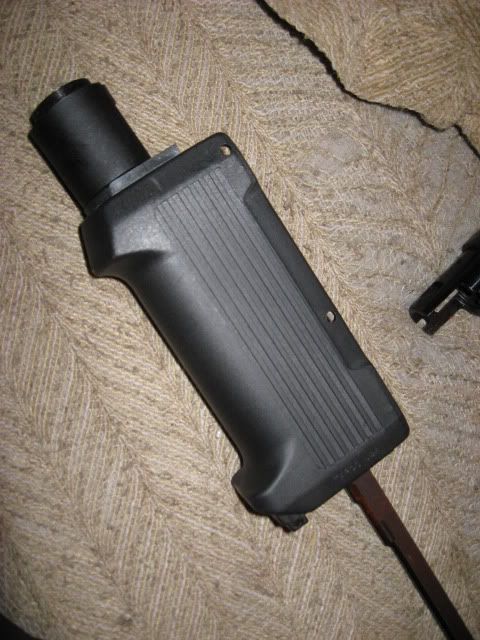 I mounted a rail on the reciever, then thought SHIT Ghost rings! The Ghost Rings are Mossberg sights front and back that mount using the factory holes. I shaved the rear portion of the rail down to fit the Ghost Ring rear sight with a little longer bolts and left the railed front part of it for mounting a Red Dot scope;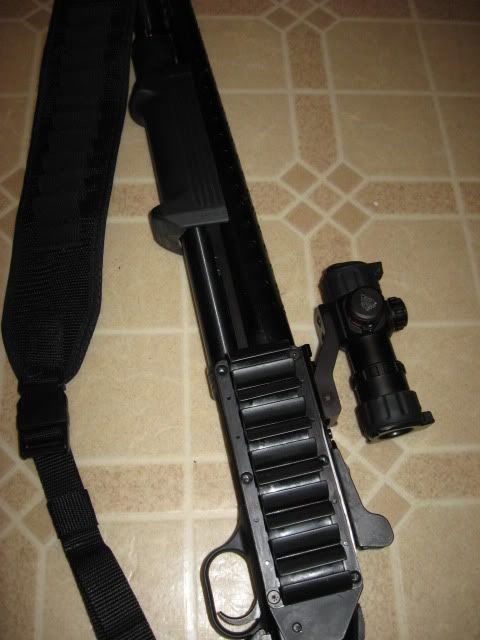 The Side Saddle I had to do it. LOL
And the Bulgy AK Bayonet. That was the easy part with the threaded tube cap for the sling mount and the rear mounting lug was a funky see through scope mount I've owned for years that I took the grinder to;
The front sling mount is a GG&G I bought. The sling itself is a no name that I changed the clips and keepers on.
So if the 8 rounds the gun holds and the 6 in the side saddle aren't enough, the sling holds 10 more.
Now the only question is...... What do I do for DuraCoat paint to finish it?