I figured I should start a separate topic regarding my MKA , due to the fact it's a "XN" model (and therefore has a different drive block)
Finally Done!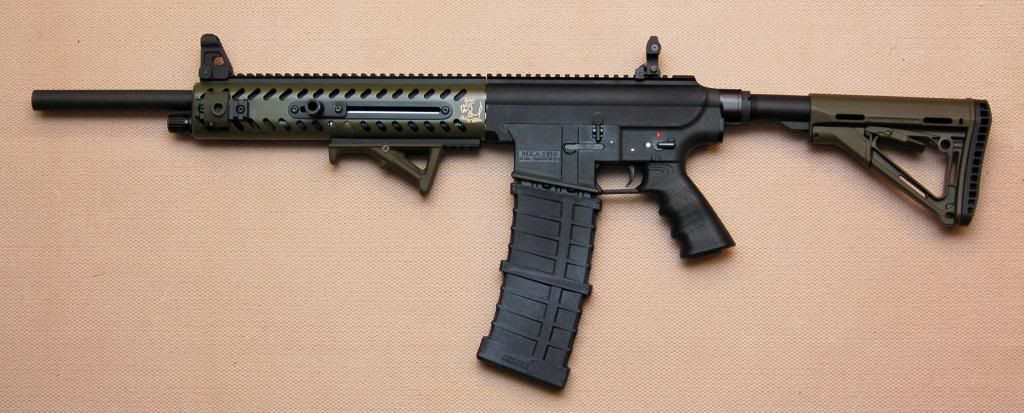 MKA 1919 'XN' model 
Specs 
Tooth and Nail: 
Charger Hand Guard 
Drive Block (Had to do quite a bit of hand fitting to get the 'XN' actuation arms to fit) 
Salem 6: 
M4 Stock Adapter 
Spring 
10 round Mag Kit 
Firebird: 
Big Button Mag Release 
Hammer and Spring 
Tromix: 
Piston 
Trigger, Disconnector and Spring 
VLTOR: 
A5 Mil-spec buffer tube (Shotgun specific model -extra heavy duty with watertight compartment accessible from the rear) 
MagPul: 
CTR Stock 
"Shotgun" Butt-pad 
AFG2 
Troy: 
Fixed HK style Front Sight 
Fold-able Battesight Rear 
Gear Sector: 
Quick Disconnect Rail Sling Attachment
Drive Block Comparison (before and after hand fitting)
Stock on the left, Tooth and Nail improved version on the right.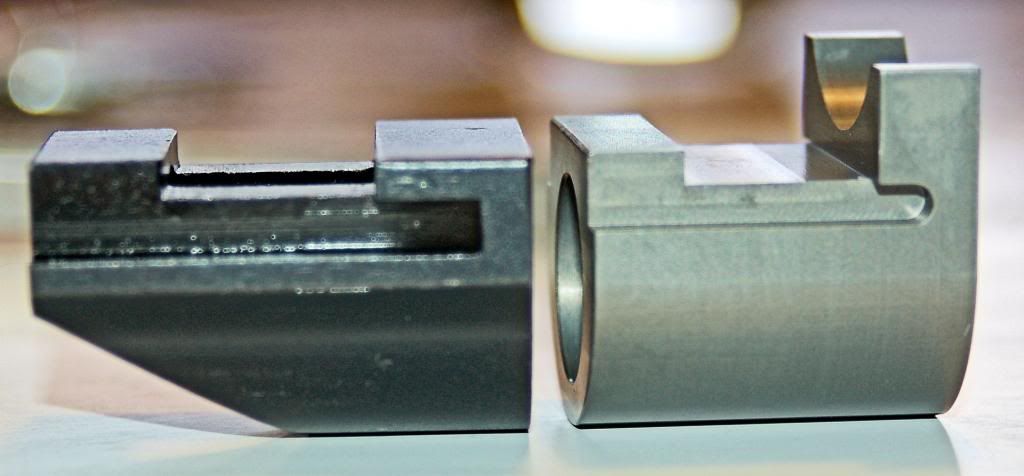 Another view with actuation arm.
After about 2 hours of 'careful' hand fitting. (Do not attempt if you are not mechanically inclined or have much gunsmithing experience. ( I work on several precision rifles and custom ARs every year and specialize in Springfield XD trigger work!)