I am pleased to announce that the 4th Annual KRRC Silencer Shoot is scheduled for July 19, 2014 from 2pm to 6pm. This is an educational event to demonstrate the limitations and effectiveness of firearm silencers. The shoot is taking place at the Kitsap Rifle and Revolver Club at 4900 Seabeck Highway, Bremerton WA 98312. The club's website is here; http://www.gunsafety.org/
Below is a small poster I made to publicize the event. It should open up in MS Paint and print out on 8.5x11 inch paper. If anyone is willing to post it at local gun stores or other areas, it would be greatly appreciated. Please get permission to post at stores before doing so.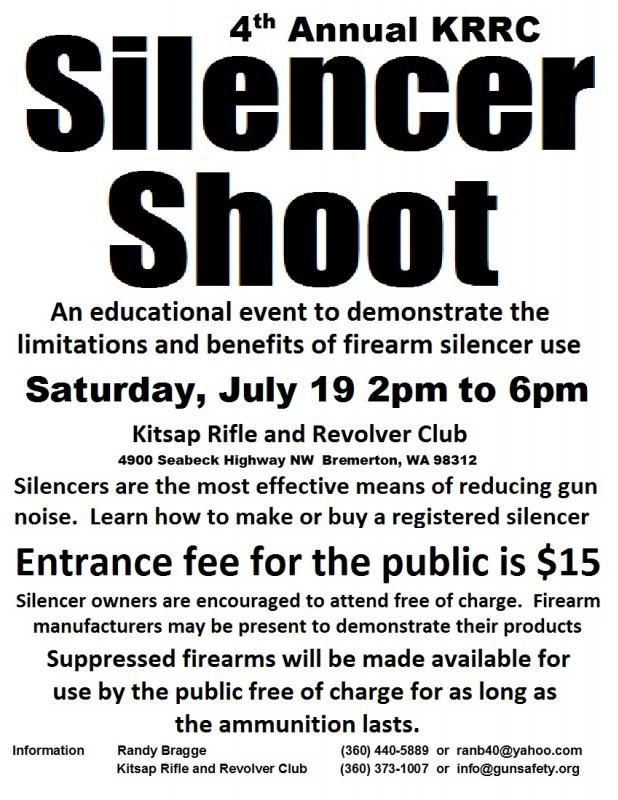 Direct link to poster.
Below is a map of the KRRC. The silencer shoot will take place on the rifle line. The pistol line will be open for unsuppressed pistols and rim fire rifles as usual. The action pistol bays between the pistol line and the rifle line can be used by dealers or manufacturers who want to demo their products. They can also use the rifle line. Please feel free to bring a banner to hang up to advertise your store. Last year Wynakos Machine attended the shoot and were a wealth of information for the participants.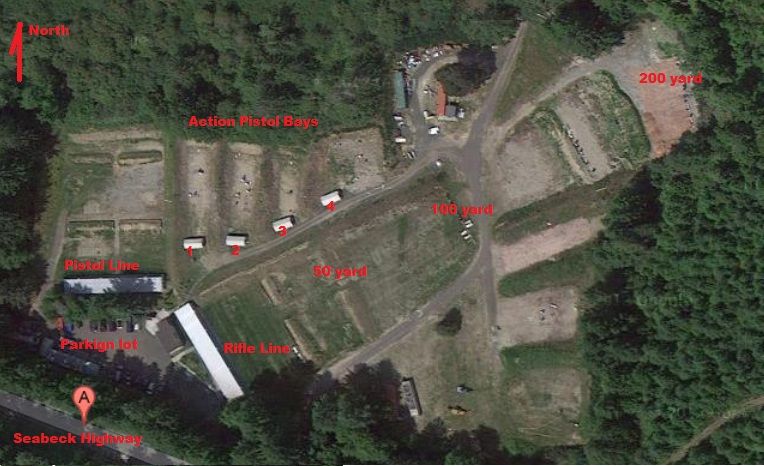 Please feel free to contact me at ranb40@yahoo.com or (360) 440-5889.
Randy Bragge
Edited by Ranb, 20 March 2014 - 11:42 PM.