Thanks to some members here for the handguard inspiration, came upon some pictures on Google doing various research. The Chaos HK sights are absolute cowitness with strikefire but only after some medication to the ultimak to bring it up to the same level as the tws rail. Handguard and stock in Harley D Orange and all the rest in REM 870 black

Build list

texas weapons system rail
ulti-mak gas system
magpul REM 870 handguard
carolina shooters supply handguard retainer
rs regulate bm-1 mount
gg&g light mount
magpul xtm handstop
command arms pistol grip
rifle dynamics stock adapter
troy end plate
savvy sniper sling
mission First minimalist stock
Chaos USA HK sights
vortex strikefire II
gogunusa muzzle brake
klarus xt11 light
krebs enhanced safety
tapco g2 trigger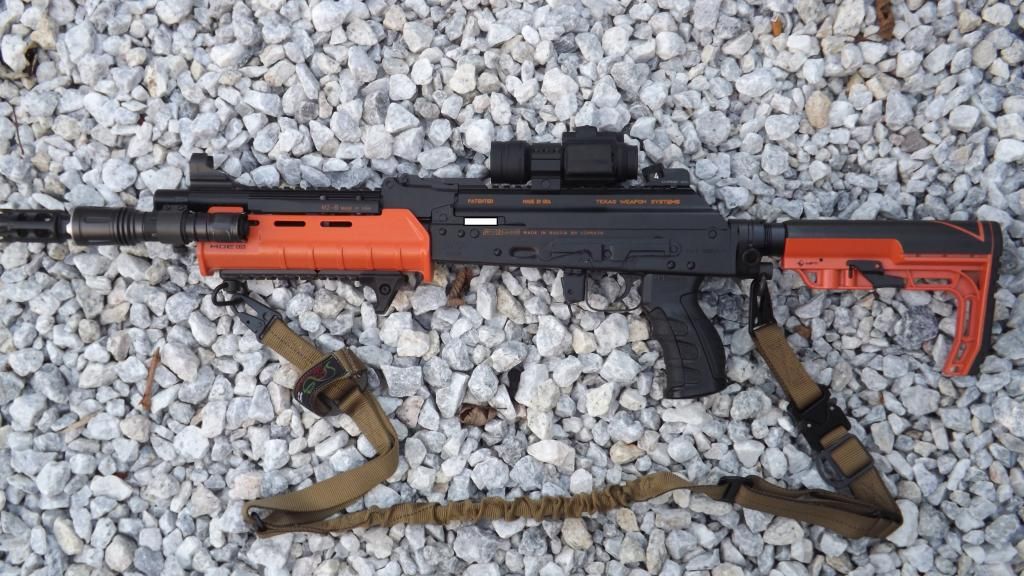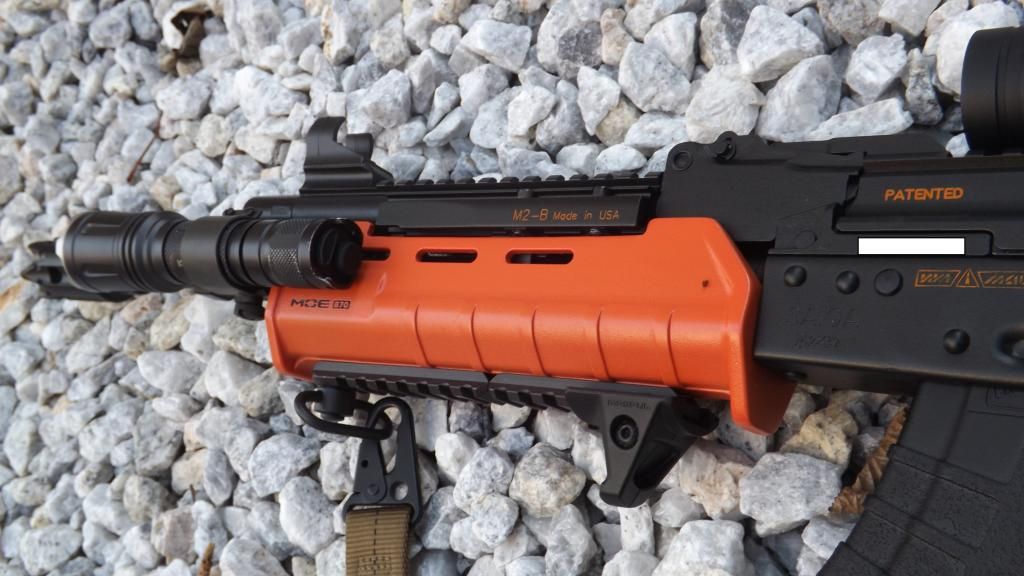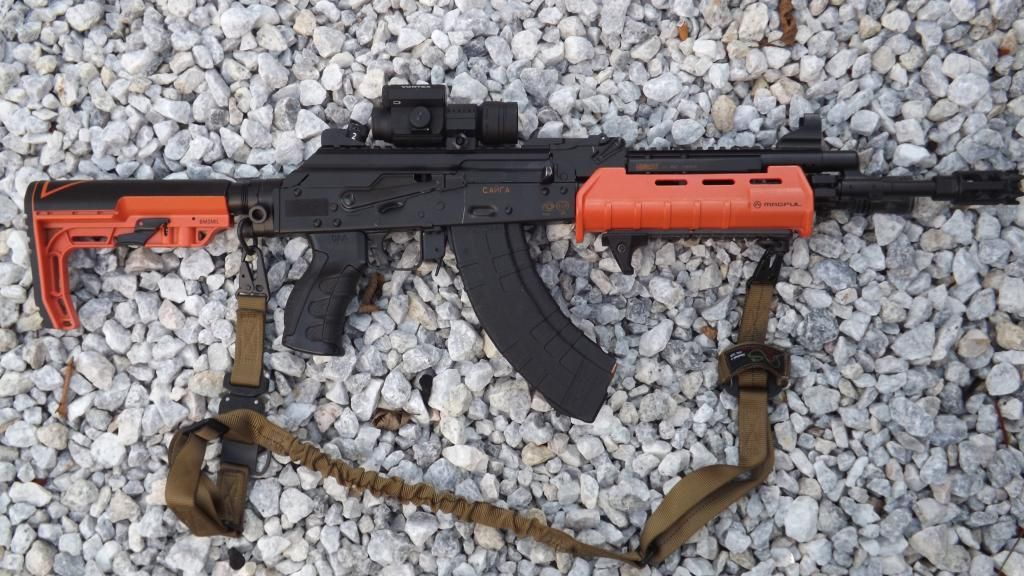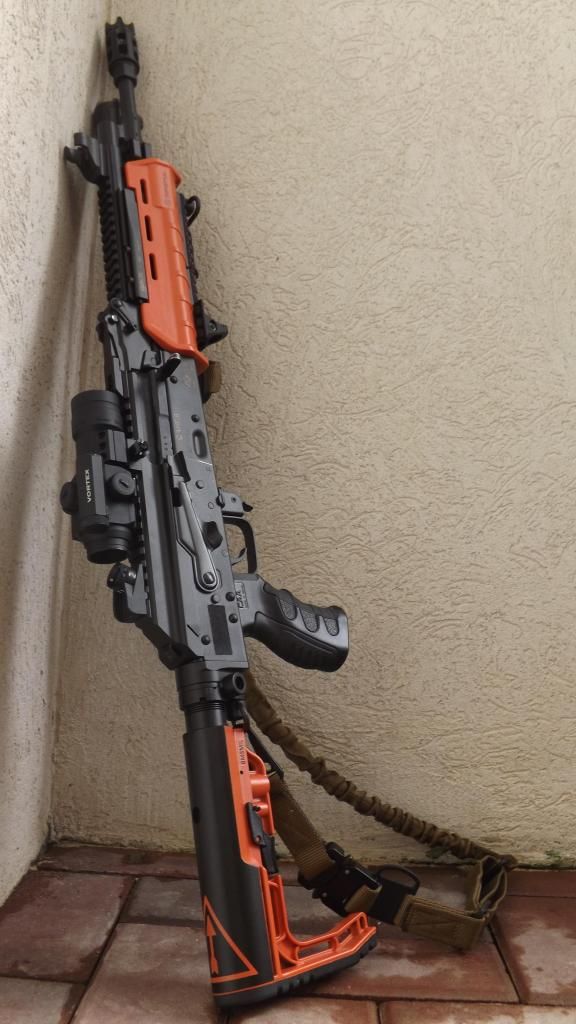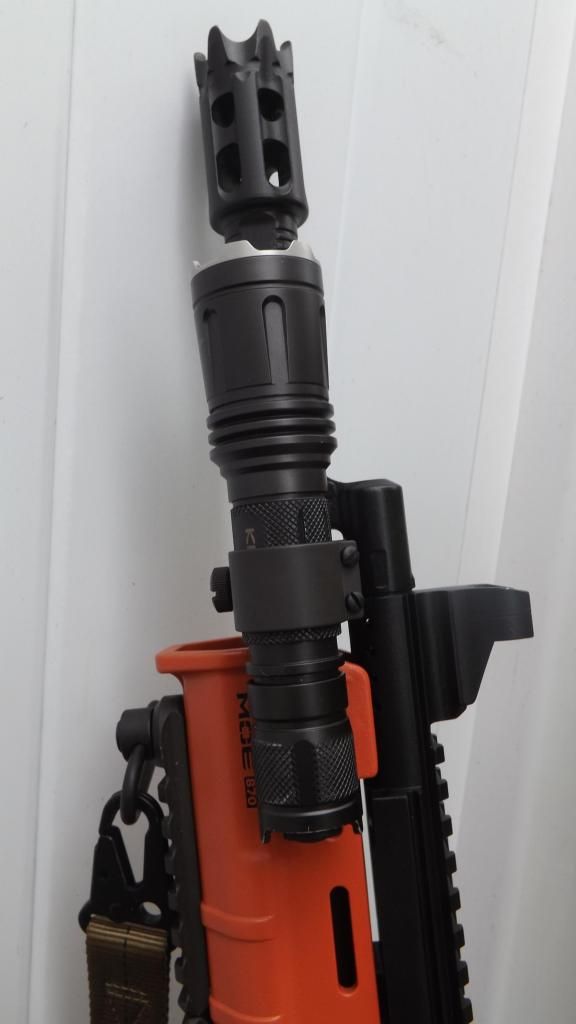 Edited by thelosticon, 04 October 2014 - 06:54 PM.