In my quest to shave as much weight as possible off of my Saiga .223 I have come to the conclusion that the factory handguard is lightest inclusive system at the moment.
That doesn't change the fact that they have a look that only a mother could love... So having a few laying around I went ahead and hacked and stippled one to see if I could make it any better. I think the results turned out pretty decent.
One thing I did that I have not seen anyone attempt is to stipple some parts for a better purchase. despite being a bit cliche' this particular application seems to work well. What are your thoughts? Anybody else have any good modifications for the factory handguard???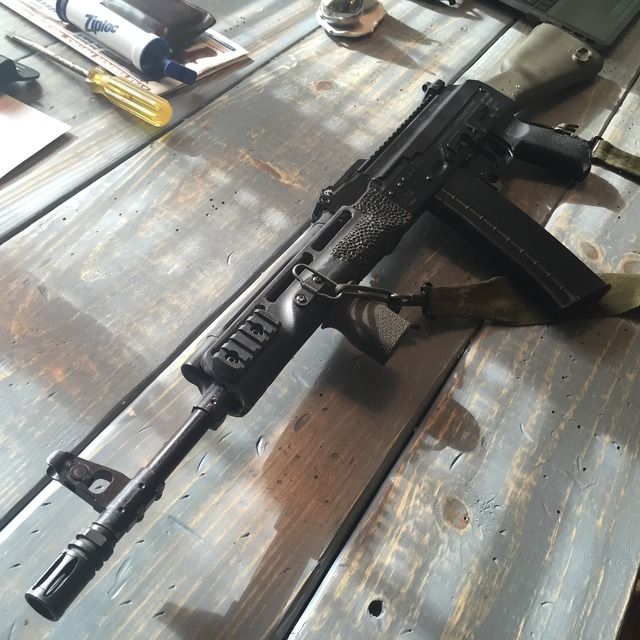 PS: I'm right at 7 pounds with the current setup, and the magpul rail section weighs almost an ounce. The VG probably weights a little more.