Hey guys so I got this one done and its a sweet shooter.

Saiga 308
Russian Laminate Furniture
Russian GBSB Combo
Russian 5.5m Triangle Stock
Russian AK74U Clean Rod
Welded over the S&F engraved Cyrillic Selector Marks & Milled De-Tents.
Blasted - Parked - Cerakoted

This Thing is sweet.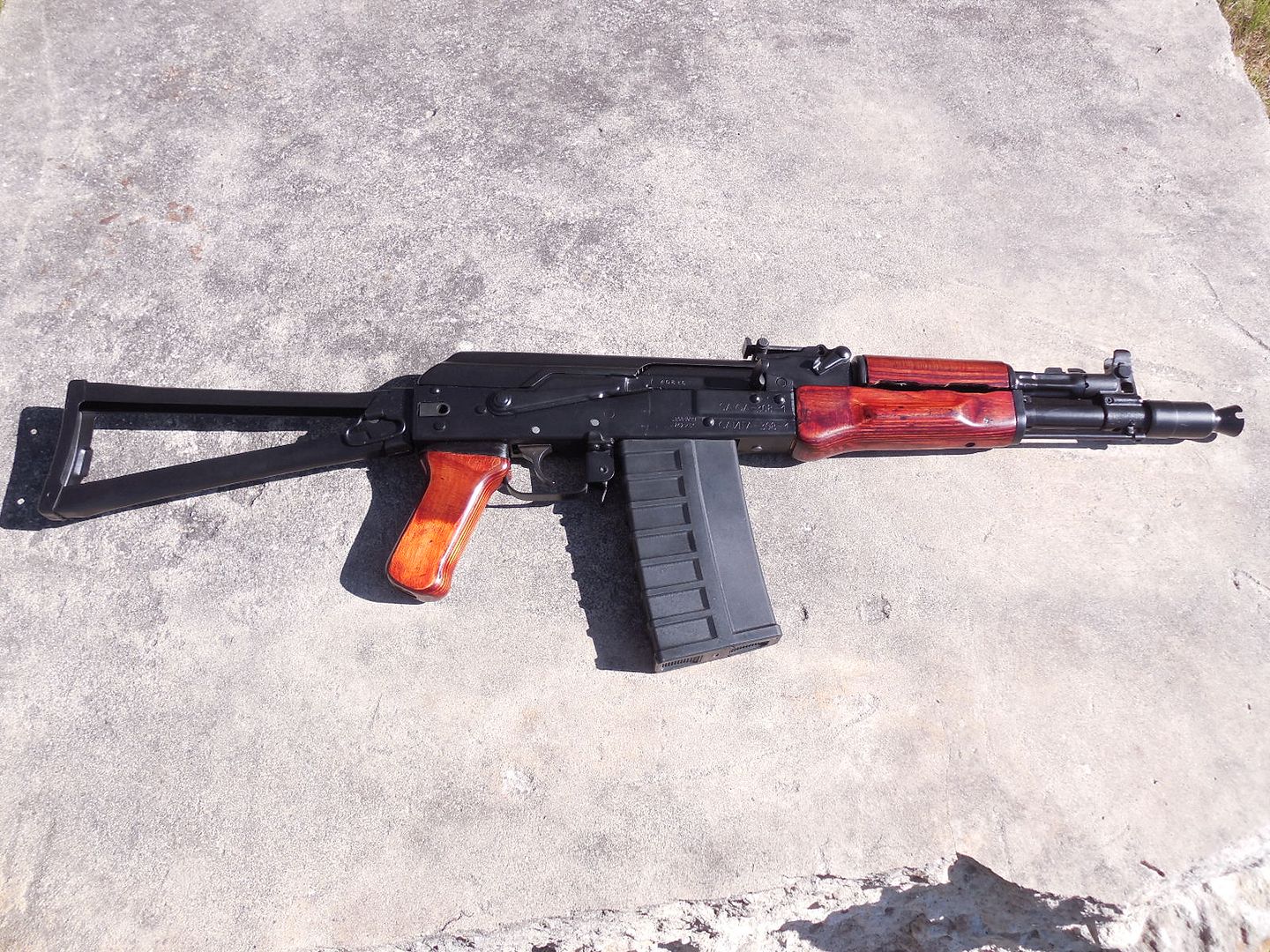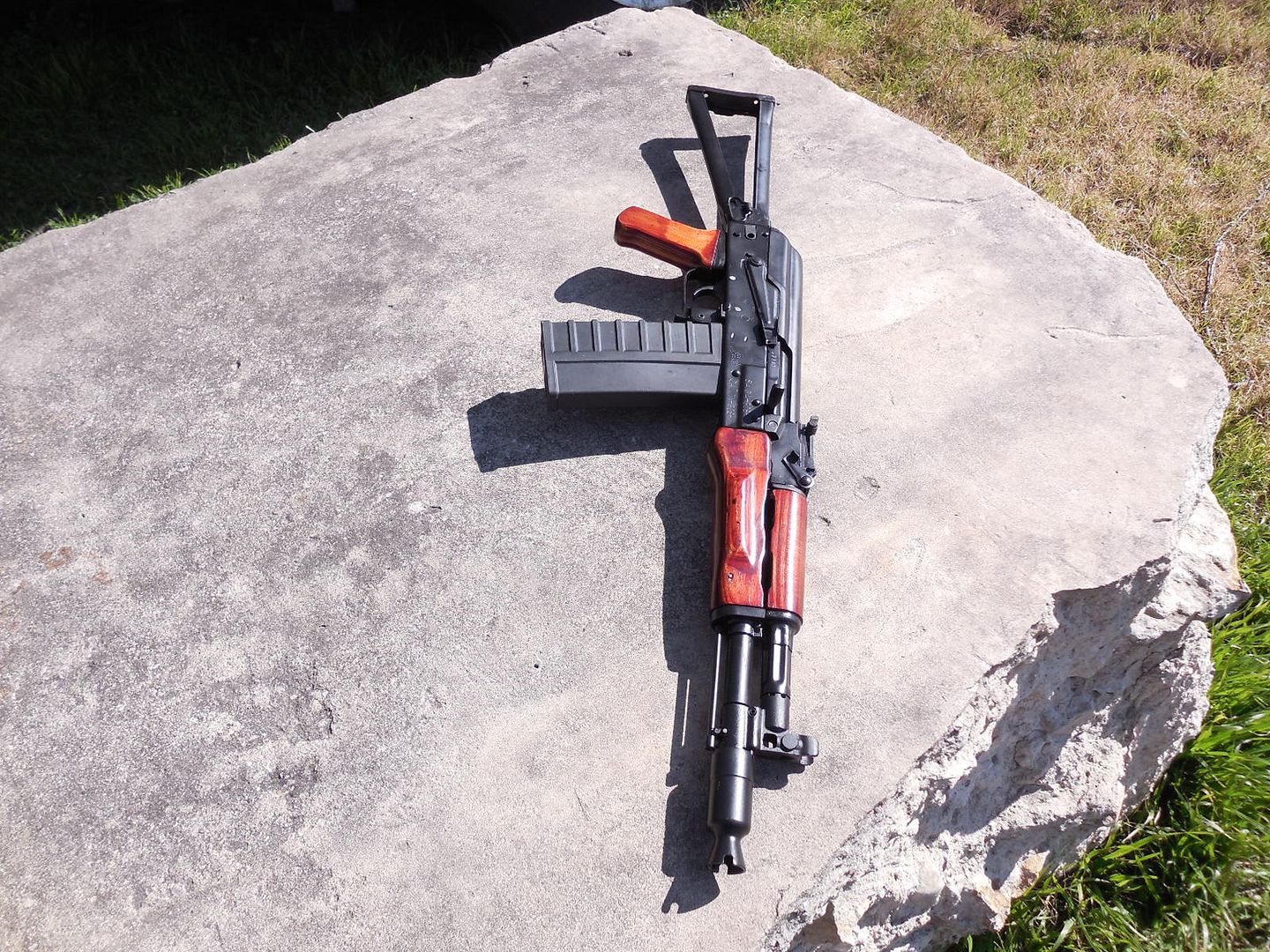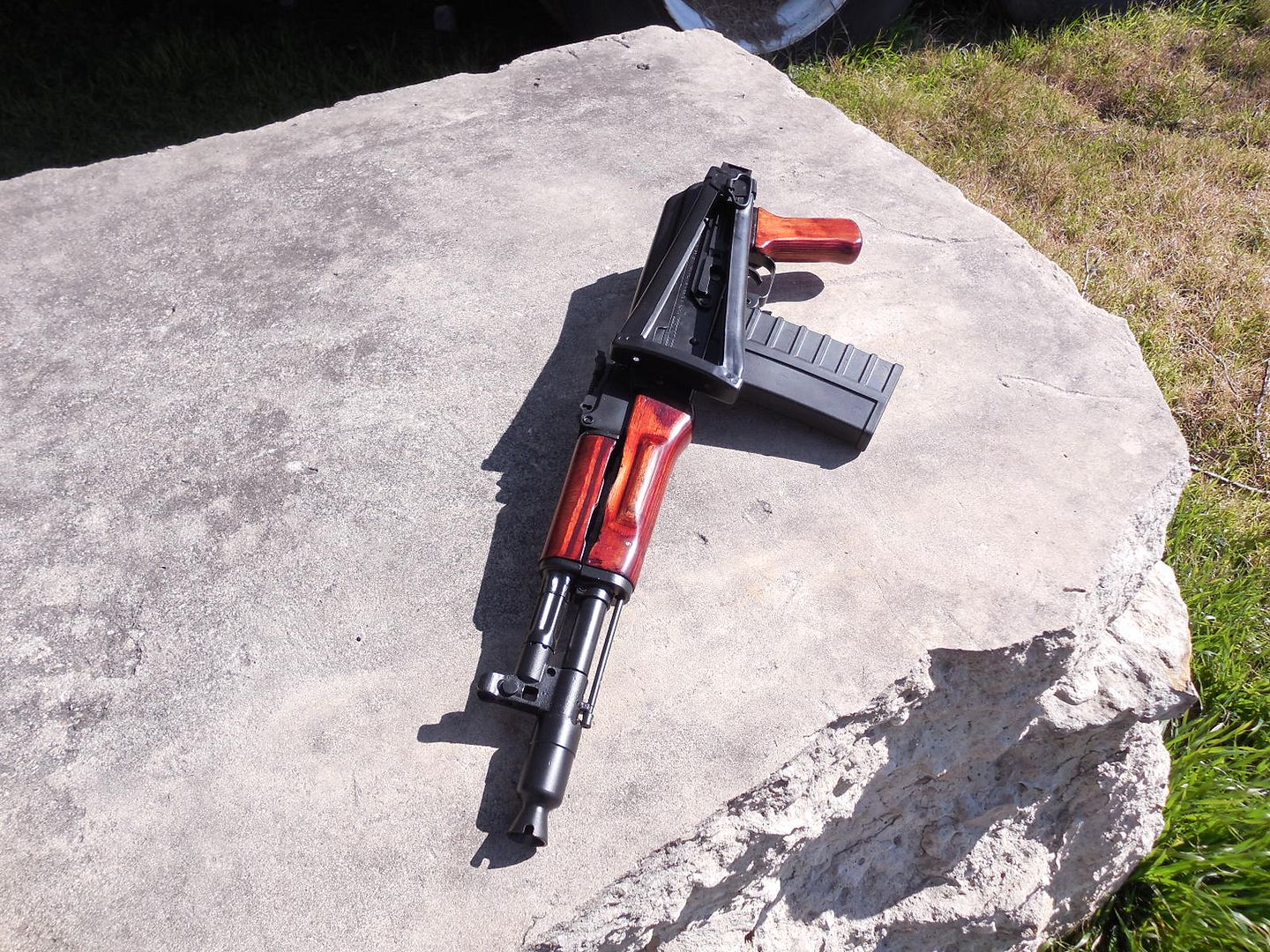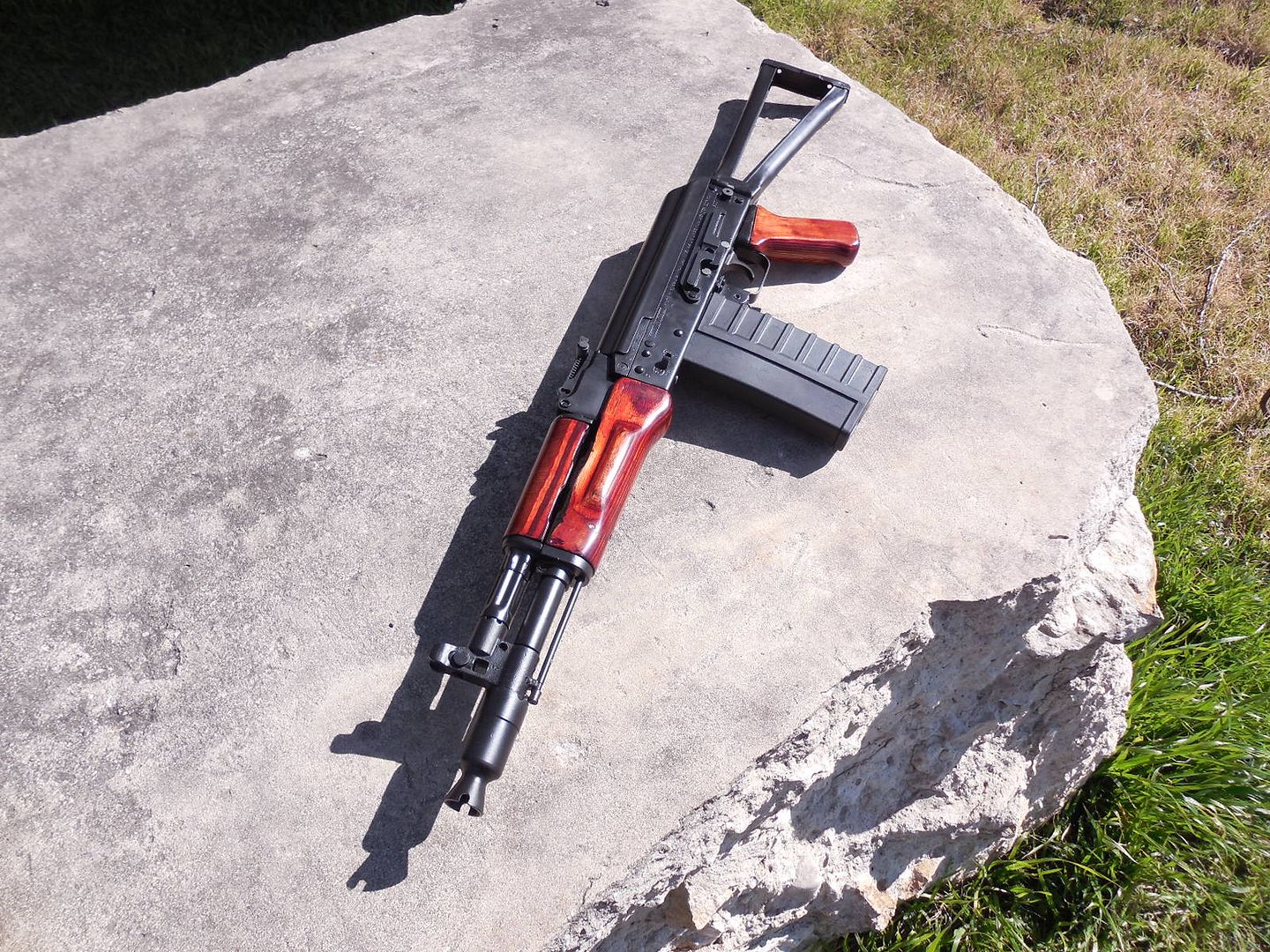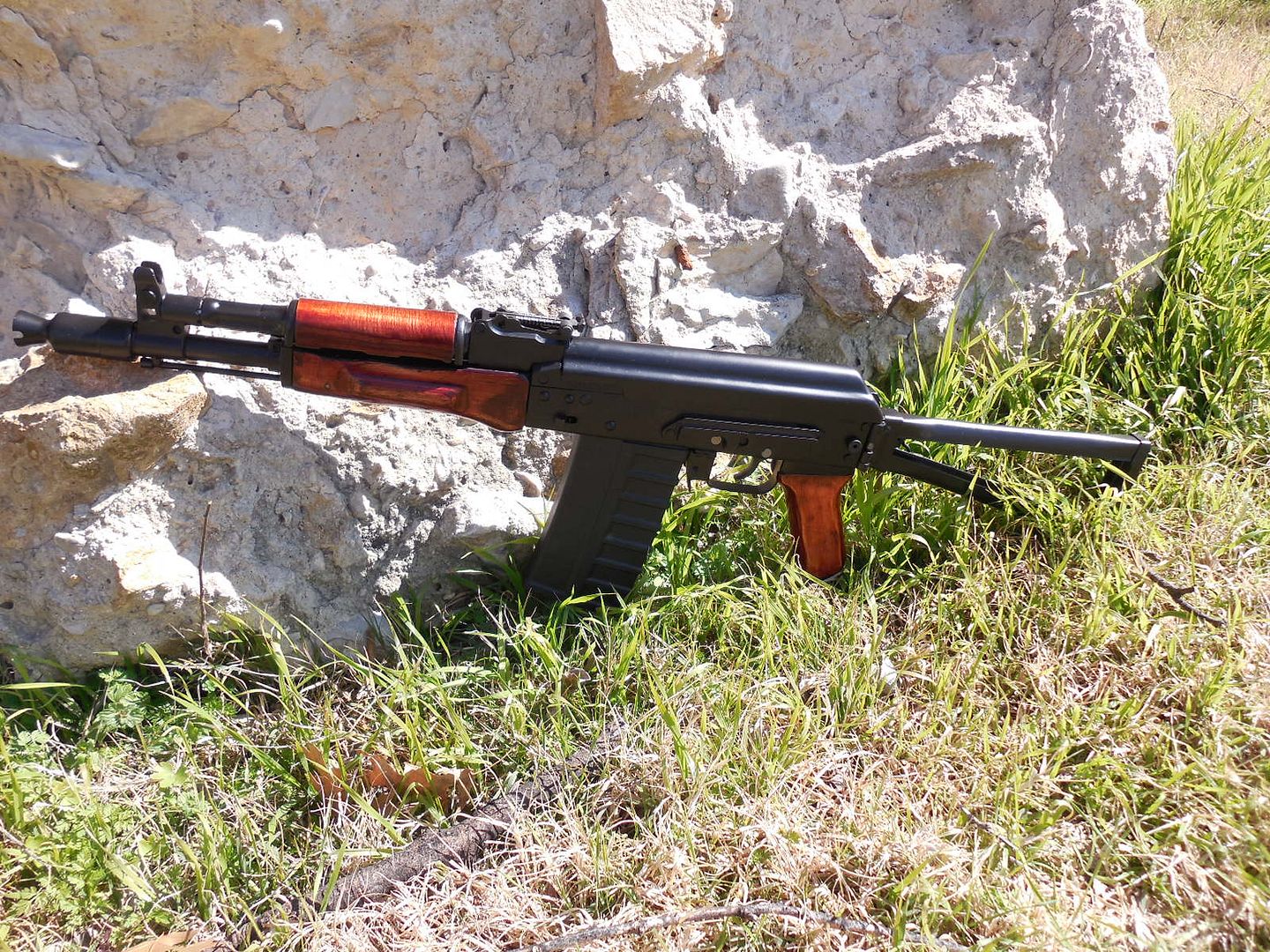 Edited by Jroberts1968, 04 February 2016 - 05:20 PM.