Looking to sell a self-converted Saiga .308. This was my 3rd Saiga conversion, but my first attempt at a .308. The pistol grip hole was already cut from the factory, however, I did have to drill one hole under the pistol grip for the trigger guard. High temp black spray paint was used to cover the bare metal after converting. I did also attempt to remove the front sight block to thread the barrel, but it is ON there. Ultimately, I replaced the pins and moved on to other projects. Unfortunately, fighting the front sight block did leave a few areas of the rifle's "finish" worn and some marks on the front sight block itself. I've tried my best to capture this in the pictures below. The only other issue is that when the stock was drilled for the retaining screws, it was done poorly and the screw heads sit a little crooked. Otherwise, the rifle is in great shape and functions flawlessly.
Due to being a project gun from the start, it barely saw any range time. In fact, I have less than 75 rounds through it (all brass FMJ), and that was mostly just to "break in" the barrel. To accomplish this, I did a cleaning for every shot fired for the first 10 shots, then stepped the cleaning intervals up to one cleaning for every 2 shots for another 10 shots, and finally, every 5 for 20. I then put about another 15 through. After that, it has not been shot, rather, it was cleaned once more and just sitting in a foam hard case when I wasn't tinkering with it. Shortly after, I had acquired an M1A, which I believe better fits the "DMR style" role I had planned for the Saiga, which is why the Saiga includes an optic mount, but no optic.
Parts and Accessories List:
Dinzag's Saiga trigger guard
Tapco single hook G2 fire control group
Hogue pistol grip w/ steel "T-nut"
KVAR Nato length stock
Tapco axis pin retaining plate
Ultimak ACR2 tri-rail
American Defense QD picatinny to bipod adapter
RSregulate 303 w/ AKR side rail optics mount
Russian surplus OD green sling
Magpul rail sling attachment (RSA)
11x CSSpec steel 20 round magazines (extra hard finish)
2x Factory 8 round magazines
Asking $1,450.00 (includes shipping).
Postal money order preferred.
Will not ship to any restricted states, so please be sure that you can own this firearm in your area before asking to purchase!
Pictures:
(Does NOT include bipod)
It seems the dust cover has picked up a light scratch somewhere along the way.
This is the area with the most wear from trying to remove the front sight block.
The roll marks were filled with white crayon. It was just a look I've always liked for the Saiga platform, so I went ahead and did it one day.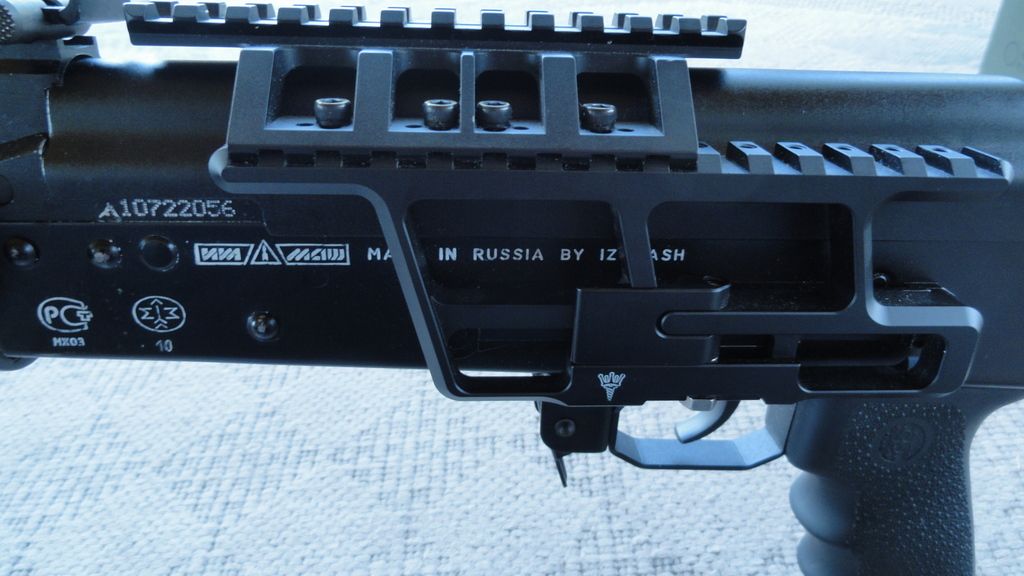 OTK stamp on the sling.
Magpul RSA.
Comes with everything pictured. All 11 CSSpec mags were opened from their plastic wraps, loaded, then put in a .50 ammo can, except for the three without wrappers. Those were stored in the padded case with the rifle. Each has brass marks on the followers from being unloaded. None of the magazines had to be filed to fit. The handguard is the one from the factory.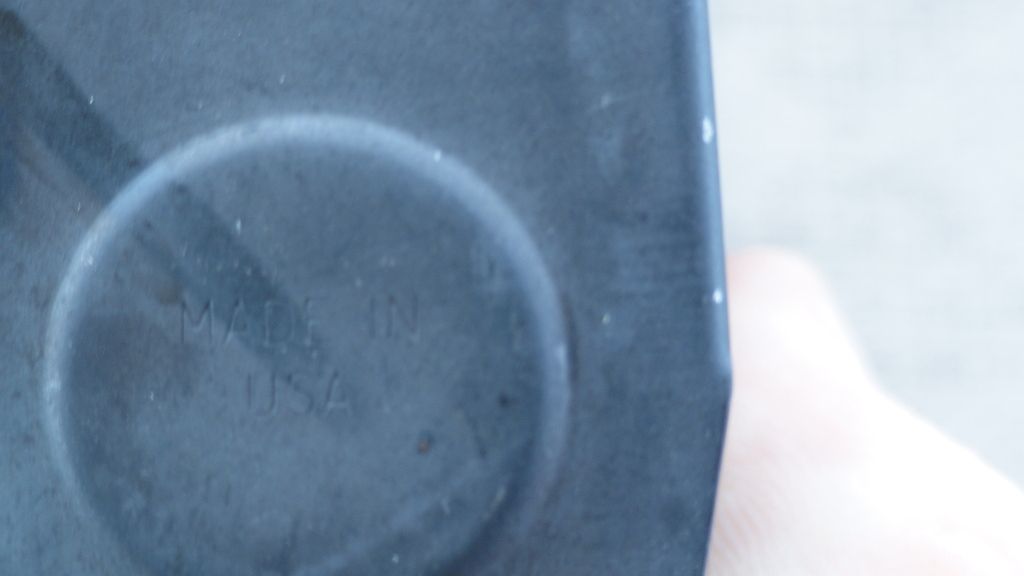 One of the factory 8 round magazine's body seems to be a little too wide as it allows the follower to ride higher in the magazine than it should. This is not an issue when it is loaded, but if trying to insert it into the rifle when the magazine is empty, the follower has to be pushed down a little and the body be compressed slightly to not allow the follower to travel further than it's supposed to. Otherwise, it will act as if though it is too wide for the mag well of the rifle.

Feel free to request any additional images.
Thanks for looking!
Edited by forsaken352, 08 August 2016 - 05:06 PM.