KPK-AB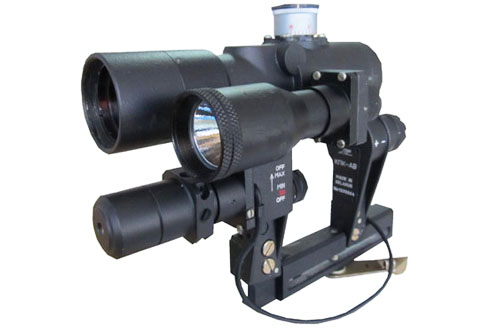 New Sighting system from BelOMO includes a PK-AB collimator sight, a laser target designator and a tactical light.

Sighting system allows both accurate shooting at long distances and operative shooting at short distances with the help of a spot of a laser target designator.

Tactical light can provide detection and target illumination in low light.

At the wish a user can change positions of laser target designator and a tactical light.

KPK-AB sighting system is designed for Saiga and Vepr carbines.

Sighting system is exposed to loads of 580g when tested on resistance to mechanical shock.
In stock & ready to ship - http://www.saiga-12....asp?prod=KPK-AB
You also maybe interested in checking out the verity of other Russian sights and scopes of different magnifications and applications that we now carry from the famous optics manufacturer - Zenit-BelOMO!