1st Saiga build since 2009 for me.. took no time to fall back in routine.
All stripped down..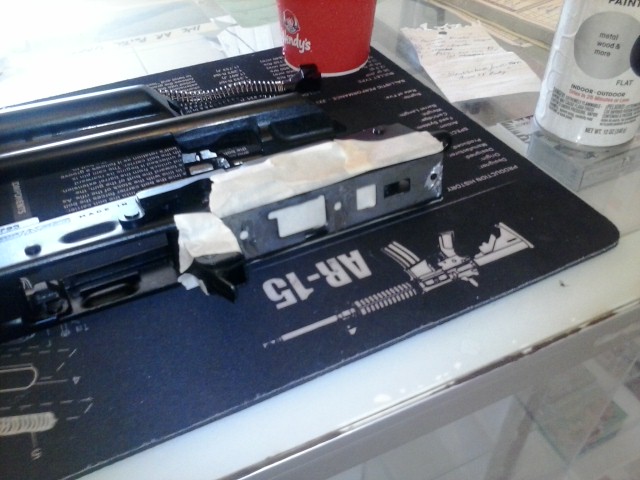 I misaligned the bullet guide.. drilled the hole a hair off..
then I proceeded to botch it up too much for use..
Waiting for new one to come in from CSS.
Folder locks up tight.. MagPul AK grip feels good as well..
Function check with factory mags went well..
I did dremel off the mag catch to accept the surplus mags so thats done..
Questions??