so here it is, i just finished about a month ago and i converted it before i shot it once but well worth the wait.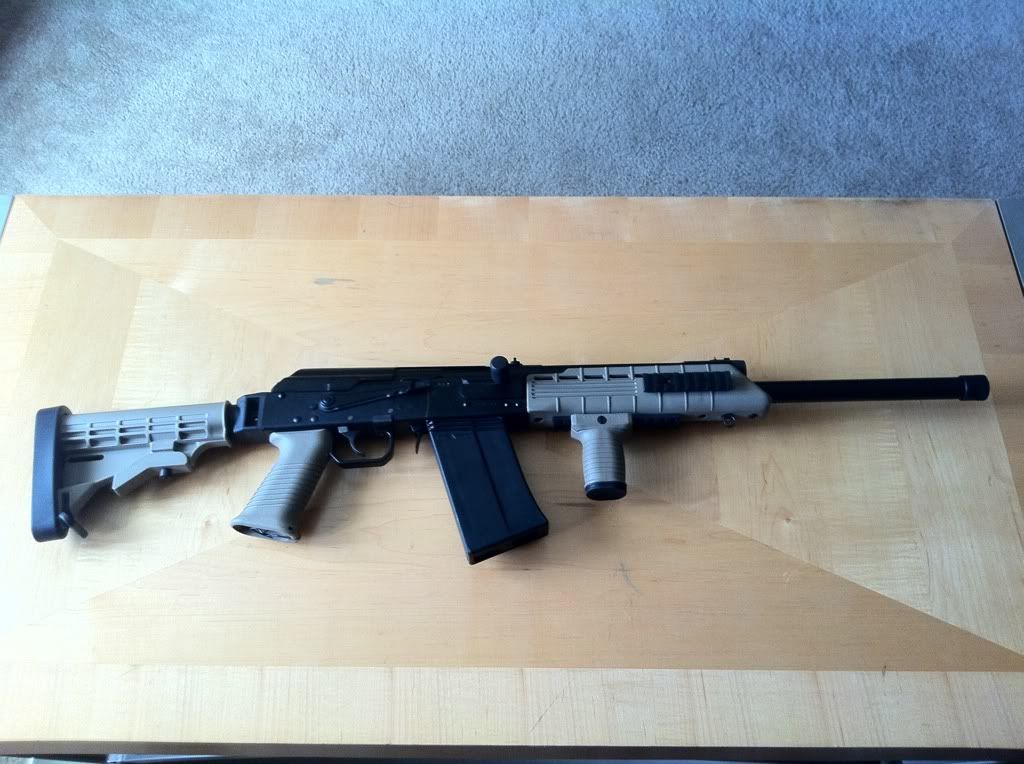 the family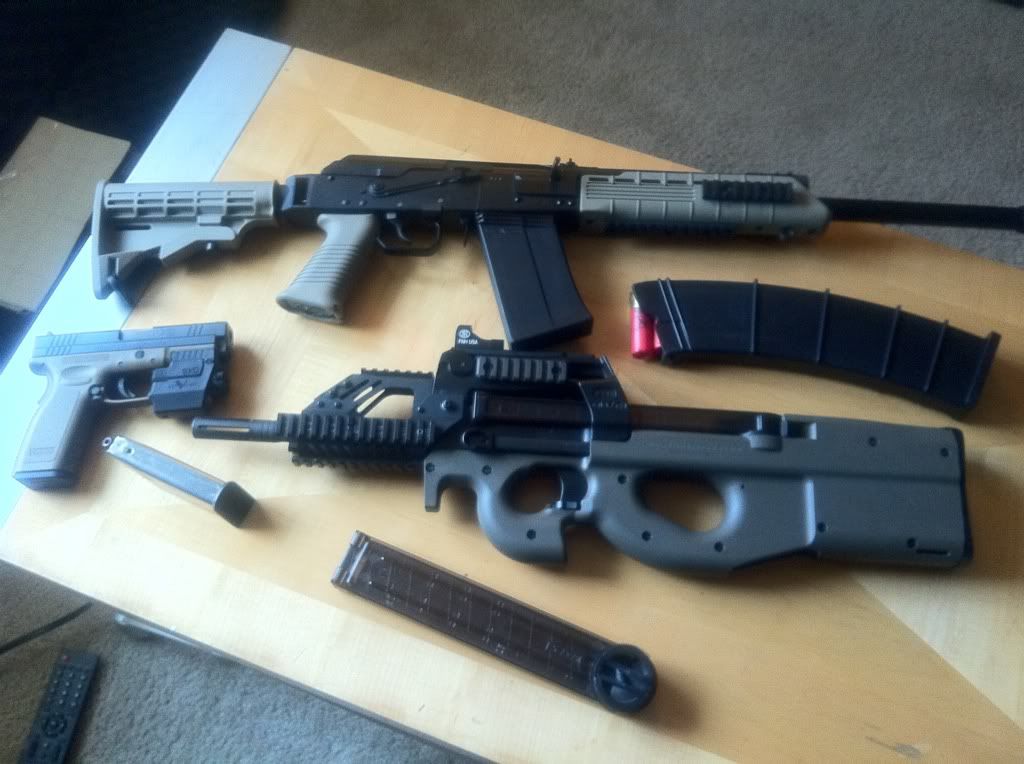 took me about 2 hours including waiting for paint to dry, im very happy with it and its my new favorite gun.
only problem iv'e had is the JTE spring falling off the trigger legs, altho i thought its not suppose to do that but i gave it a couple bends and no problems since then.
all thats left to do it ship out to Pauly's Steelin' Custom Fabrication to have bottom polished, media blast & treated to look gray
-IZ109
-4 ports 1 partially covered
-tapco G2 trigger
-css trigger guard
-tapco t-6 stock
-tapco SAW grip
-tapco tri-rail
-tapco short vertical grip
-tapco-recoilpad
-MD arms v-plug
-JTE Performance Power Hammer Spring (5 coil one)
-Tromix Heavy Hitter Firing Pin
-axis pin retaining plate
-tromix extended charging handle
-SGM 12 rnd mag
-Tom Cole Heavy Duty Gas Piston Rod (haven't installed yet because im still trying to figure how to go about doing it)
next to come but i have to wait till Christmas from my girl is: MD-arms drum, tromix shark brake also poly-choke II, krebs combat shotgun sights with a KNS crosshair standard duplex sight post and other little things also.
thanks for looking